The Football tournament "Asseyri Prison Cup 2022" held in celebration of the 51st anniversary of Maldives Correctional Service (MCS) has concluded today.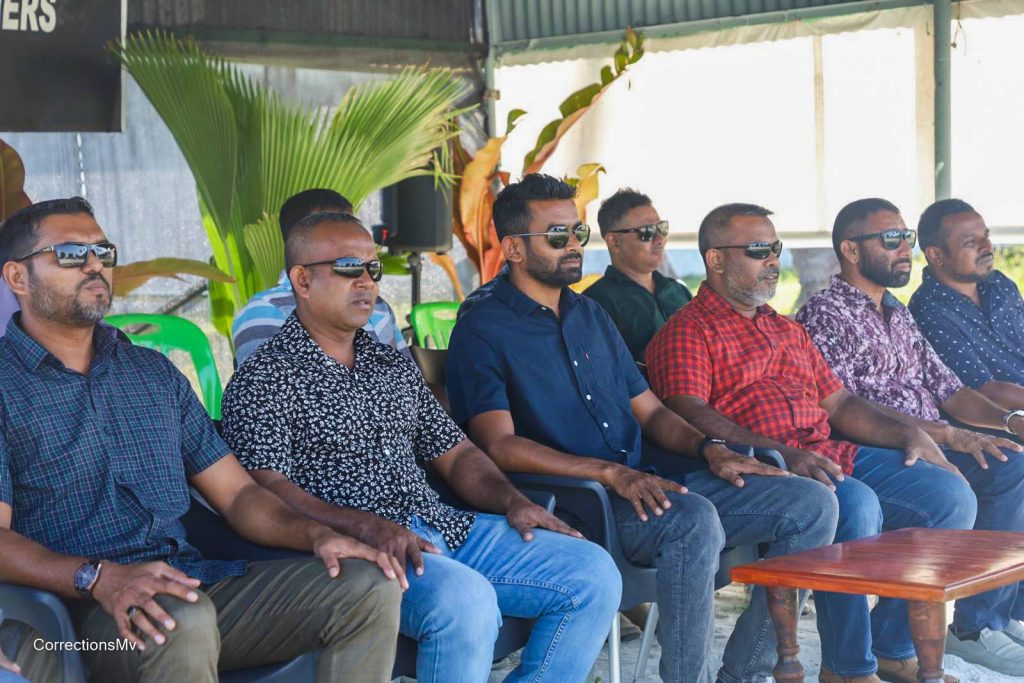 The closing ceremony of the Tournament was honoured by the Commissioner of Prisons Ahmed Mohamed Fulhu and attended by the Deputy Commissioner of Prisons Uz. Ibrahim Mohamed Didi, Assistant Commissioner of Prisons Mohamed Asif, Director of Asseyri Prison Assistant Superintendent of Prisons Abdulla Ameen and senior management of MCS.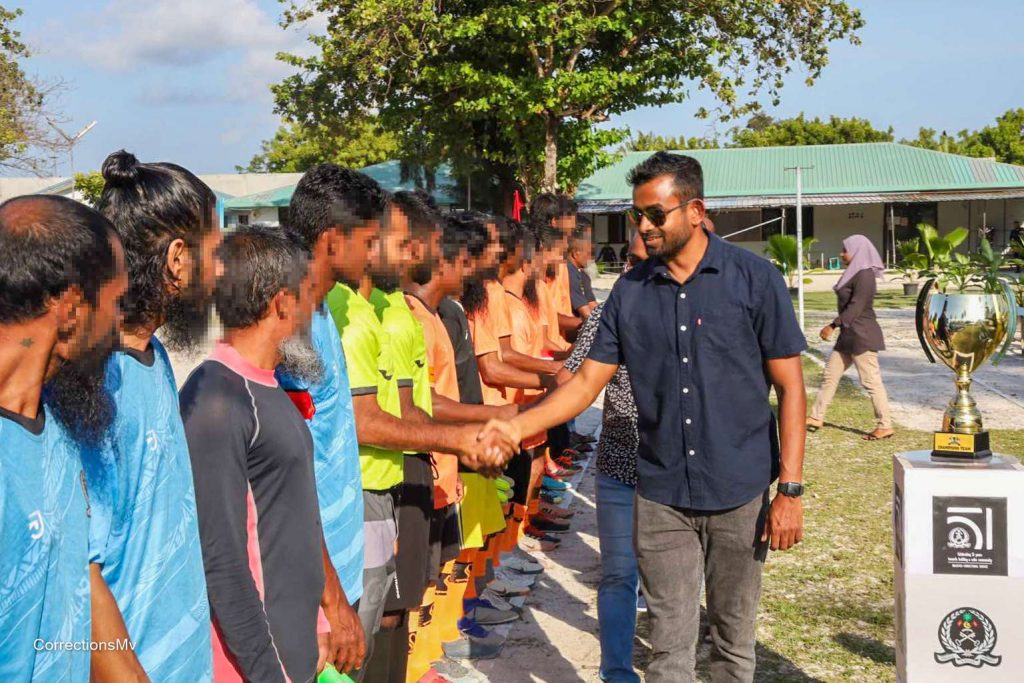 Asseyri Prison Cup 2022 commenced on 14th August 2022 and was participated by four teams of inmates from four wings. The Tournament was held in league style, and Team Wing 2 and Wing 3 had moved on the final with the most number of points. After playing a good game, Team Wing 3 won the match with a score of 2-0.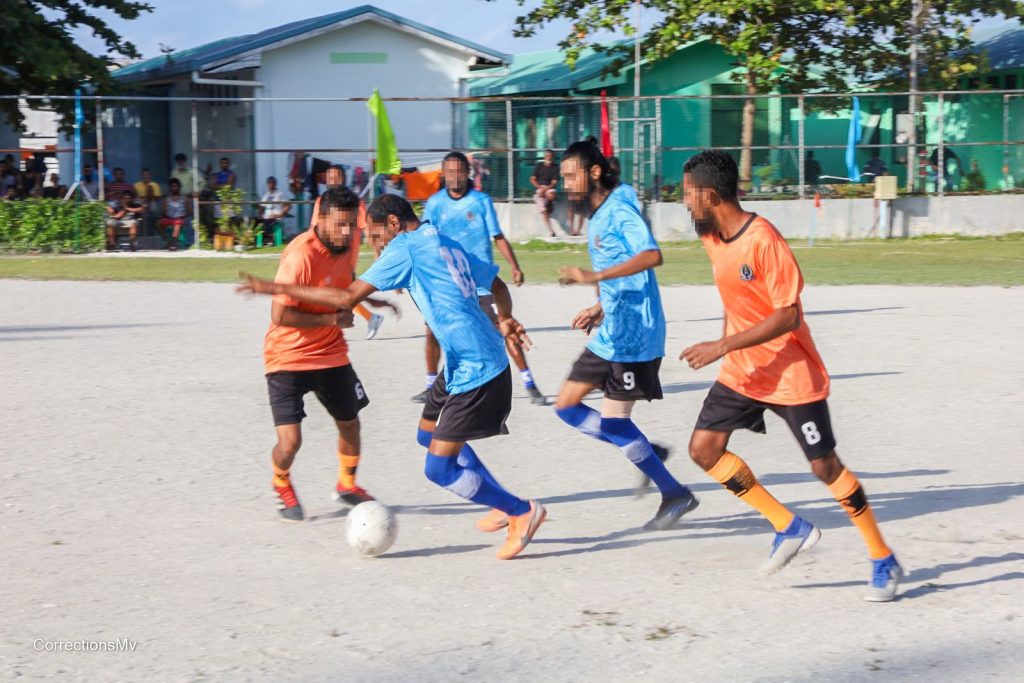 The trophy and medals were handed over to the winning team by Commissioner of Prisons Ahmed Mohamed Fulhu, while Deputy Commissioner Uz Ibrahim Mohamed Didi handed over the trophy and medals the runner-up team.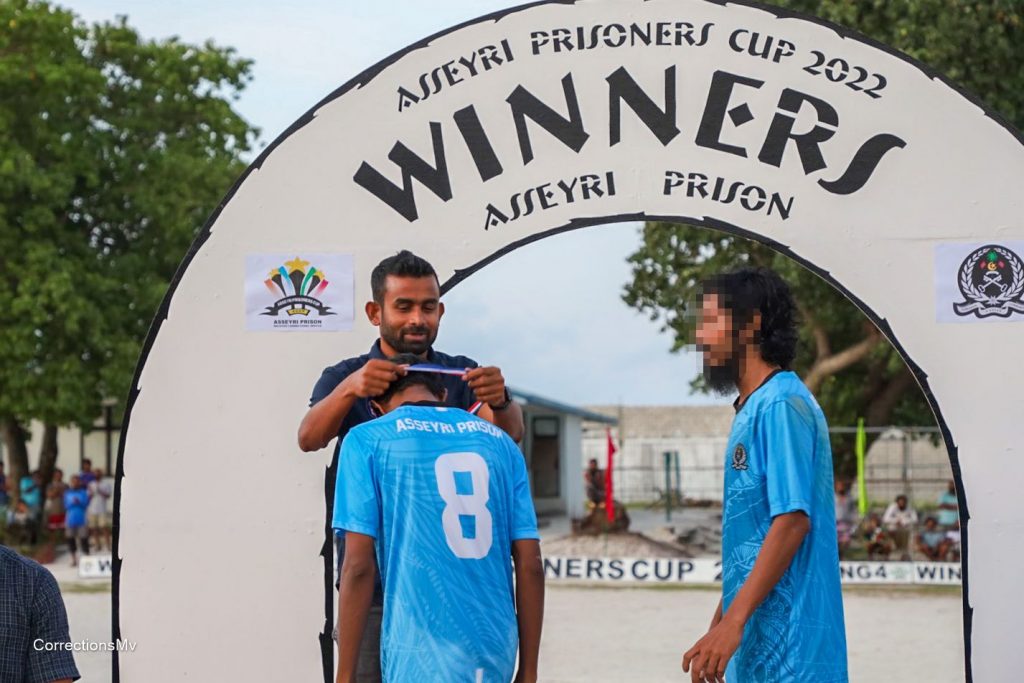 Asseyri Prison organised a special dinner in the honour of the winning team. The dinner was also joined by the Commissioner and senior management of MCS.
The purpose of conducting the Tournament for inmates was to help maintain their psychological and physiological health, promote friendship and solidarity and to showcase the talent of inmates who like to play football.