Maldives Correctional Service (MCS) has today commenced the "Custodial Management and Security" programme for the eighth batch of new recruits at Maafushi Prison.
It is also the 26th batch of the Basic Training Programme.
The new batch of the three-month course consists of 85 male and 33 female recruits.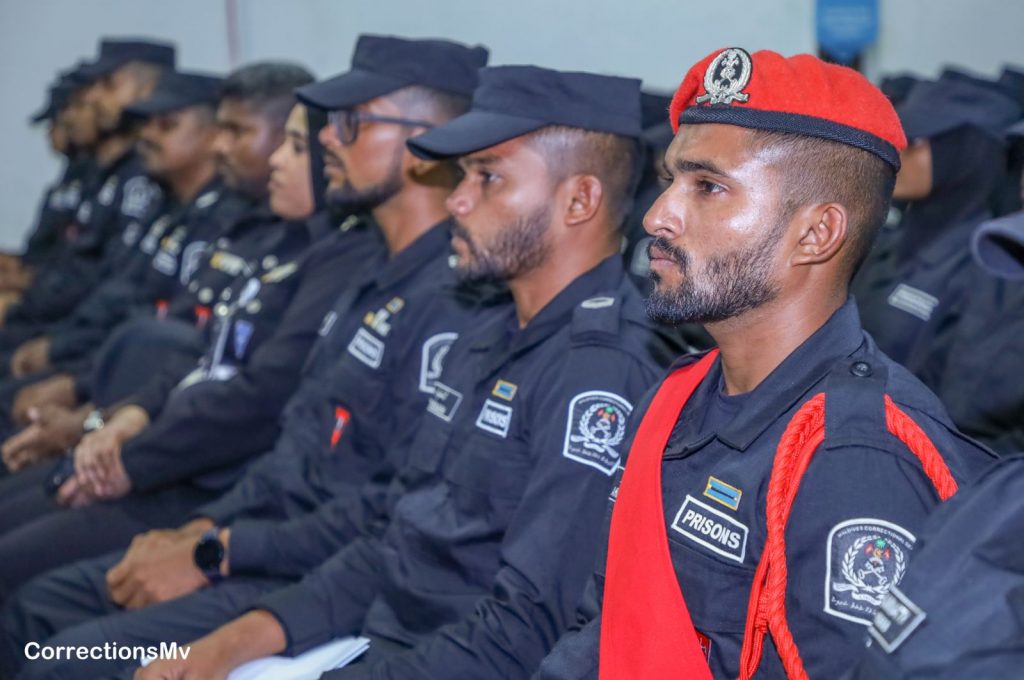 The opening ceremony of the programme was honoured by Deputy Commissioner of Prison Uz. Ibrahim Mohamed Didi.
The training programme is conducted by Institute for Correctional Studies (ICOST) for new recruits to practically and academically teach them prison-related work while inducting them to the prison environment. The training programme also aim to instill good conduct, ethics and etiquette among recruits.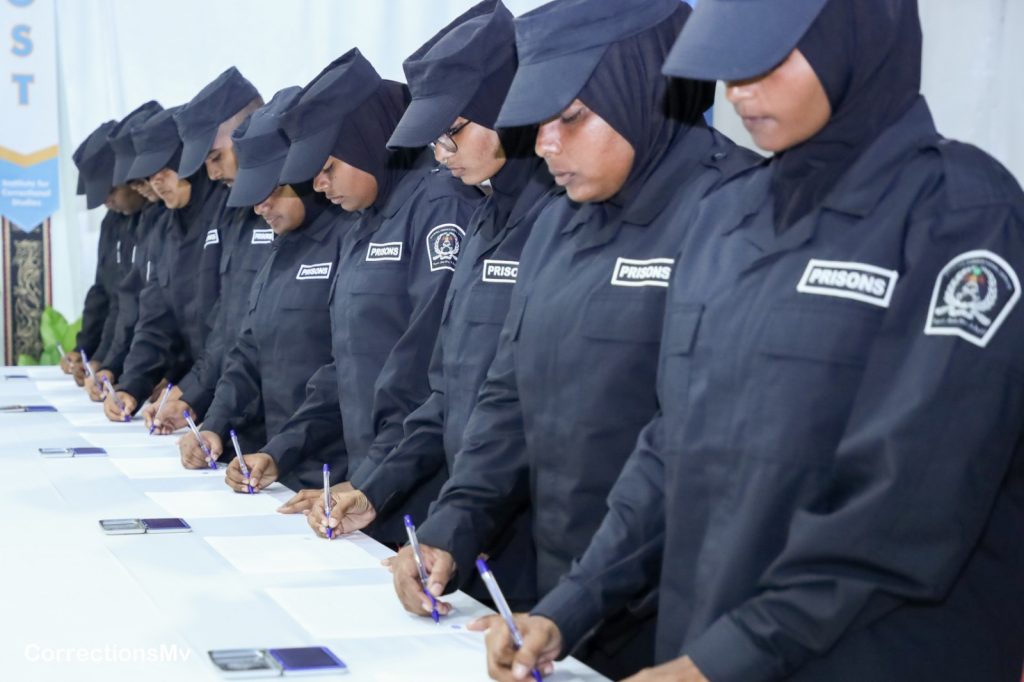 DCP welcomed all the recruits and noted that one of the aims of the Basic Training Course commencing today is to carry out the Course in par with the guidelines superbly done by ICOST. DCP said that most people are unaware of the work that MCS do and hence teams made up from the Senior Management and facilitators from ICOST had visited various islands and provided information about MCS such as the work that MCS do, job skills and the assuranceof succeeding at MCS.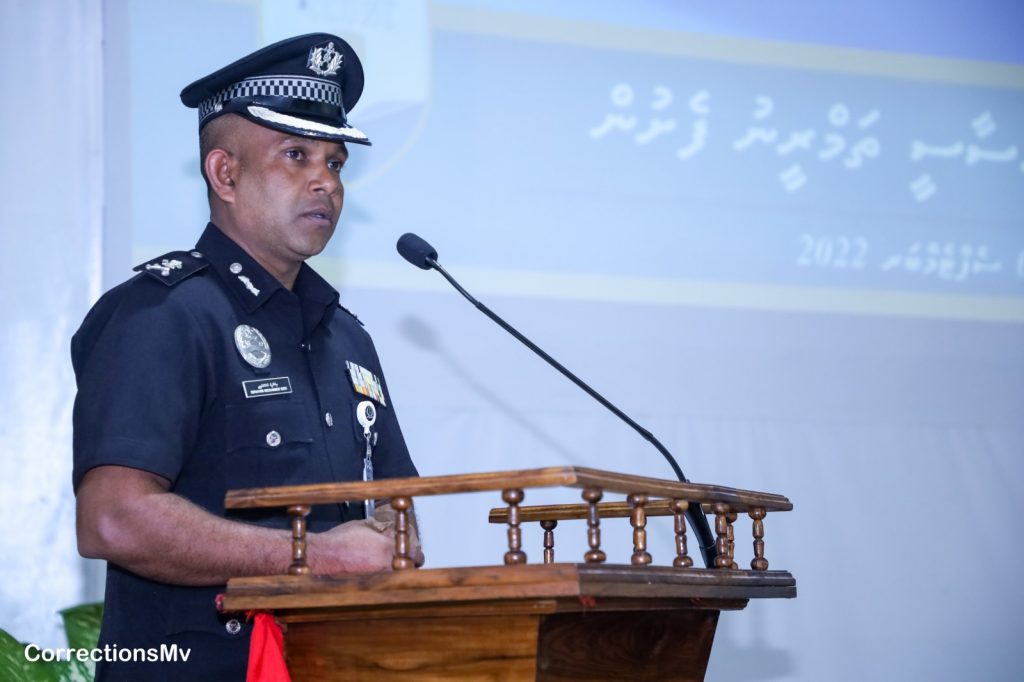 Referring to the trainees, DCP stated that it is essential to complete the three-month Course conducted by ICOST to ensure the safety of all trainees. And the assurance parents and trainees can have is that the trainees will only reach the inmates behind bars after completing the Course and attaining the necessary skills and capability and becoming prison officers. He encouraged all trainees to fully-utilise the knowledge gained through the training in the working environment and to work towards the rehabilitation of inmates as good citizens in time of their release into the community.
The modules covered in the training programme include physical training, leadership, laws and regulations, ethics and several prison-related modules. The training programme is mandatory for all prison officers. The training programme will be taught by lecturers of ICOST and relevant professionals of MCS.