Maldives Correctional Service (MCS) has today held a ceremony at Maafushi Prison to award certificates to inmates that completed courses under Rehabilitation Framework Phase 3.
The ceremony was honoured by Director of Maafushi Prison Assistant Superintendent of Prisons Ahmed Riza.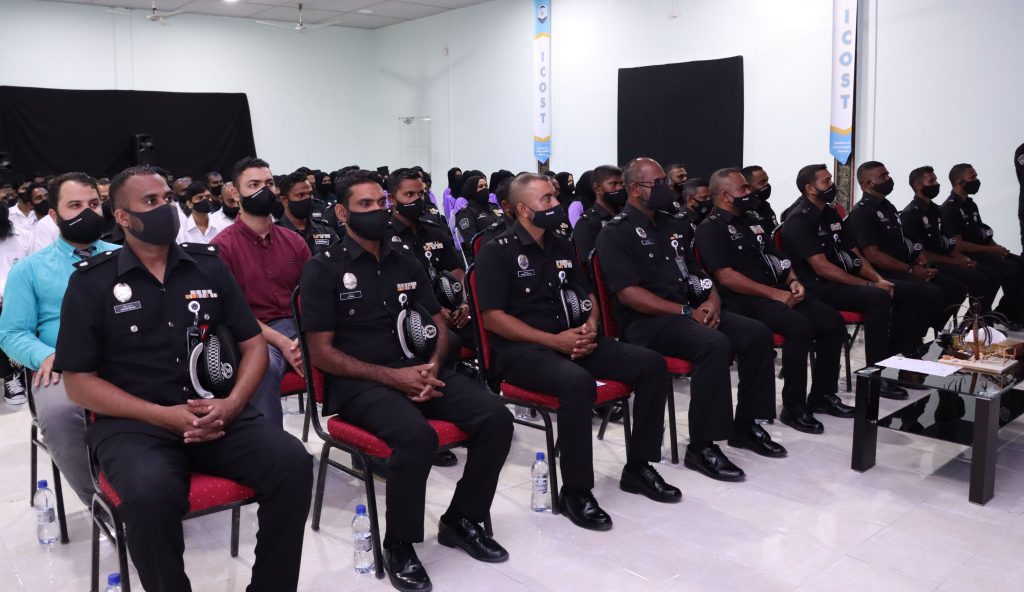 While a total of 131 inmates had completed the courses, certificates were given to 50 inmates who were present at the ceremony. In addition, medals were awarded to 18 female inmates and 20 male inmates who achieved higher distinction.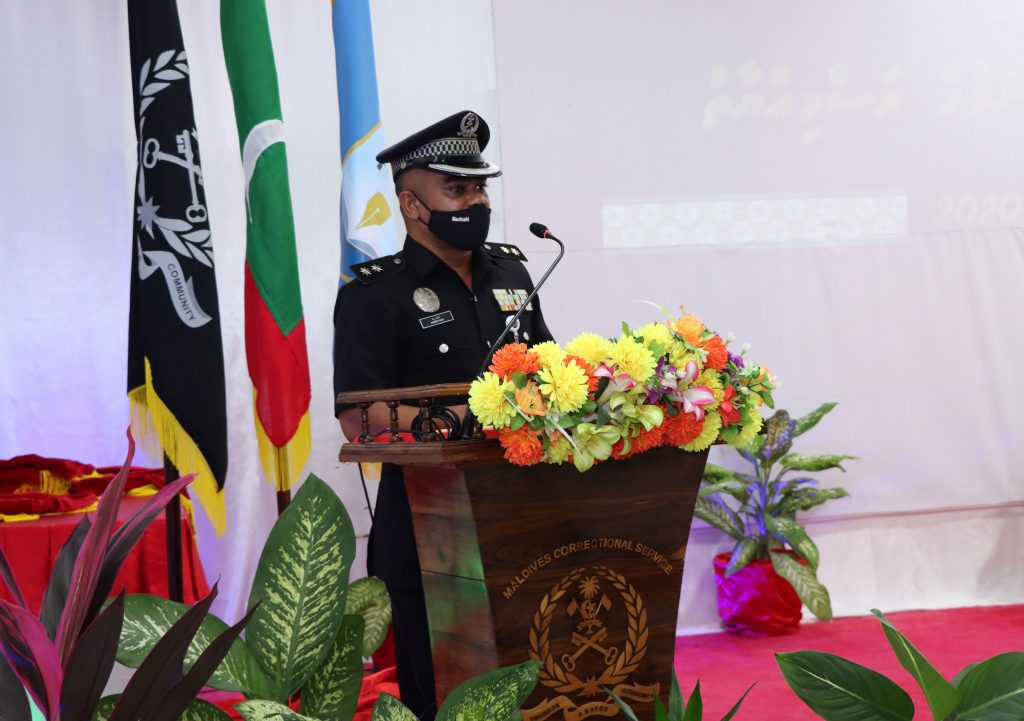 During his speech, ASP Ahmed Riza stated that the courses for which certificates were given today have been continuously conducted since 2016 and most successfully conducted for inmates. He advised this is an opportunity for them to change the stigma and community's perception towards them.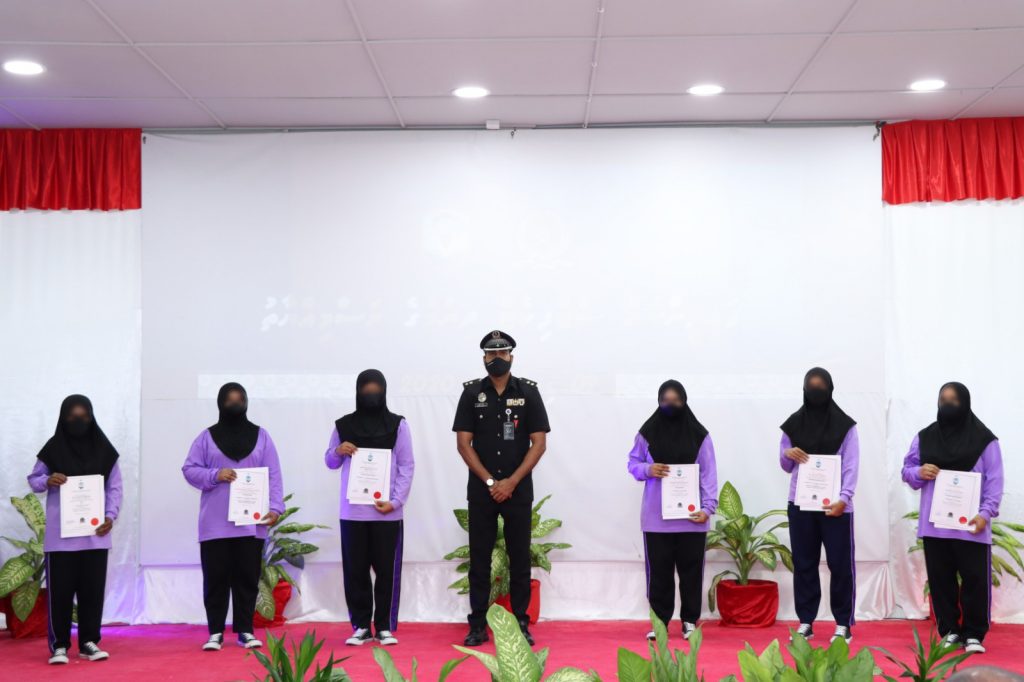 Following the ceremony, Minister of Home Affairs Hon. Imran Abdulla, State Minister of Ministry of Home Affairs Mr Mohamed Mahir Easa and Commissioner of Prisons Ahmed Mohamed Fulhu met with the inmates who graduated the courses and received certificates.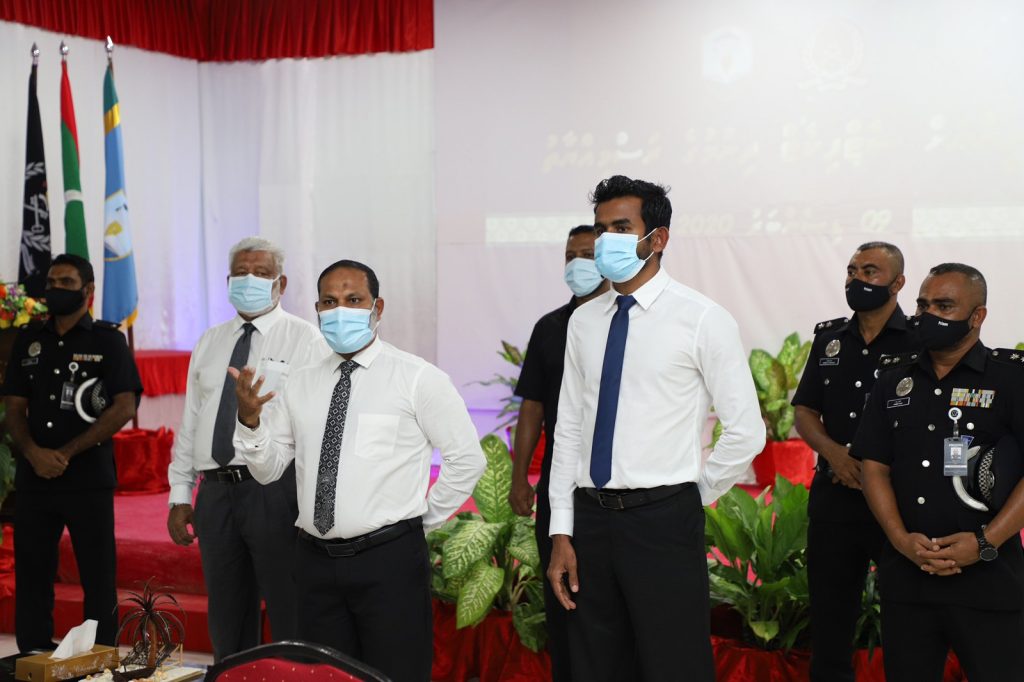 After congratulating them, Minister stated that the rehabilitation of inmates is a priority of the government and encouraged all to make full use of the education and training they received at the Prison.
MCS introduced "Rehabilitation Framework" in 2016 to in order to reform inmates, educate and teach them useful skills which can motivate them to becoming good citizens and earn a living after they are released from prison. There are four main phases of the Framework; Discipline, Psychology Programmes, Educational and Vocational and Prison Community Service.
Though the Framework phases are organised and conducted by Maafushi Prison, the MQA-accredited courses taught under the Framework are conducted by facilitators from Institute for Correctional Studies (ICOST).