Medical Service of Maldives Correctional Service's Male Prison has held an event today to mark "World Aids Day".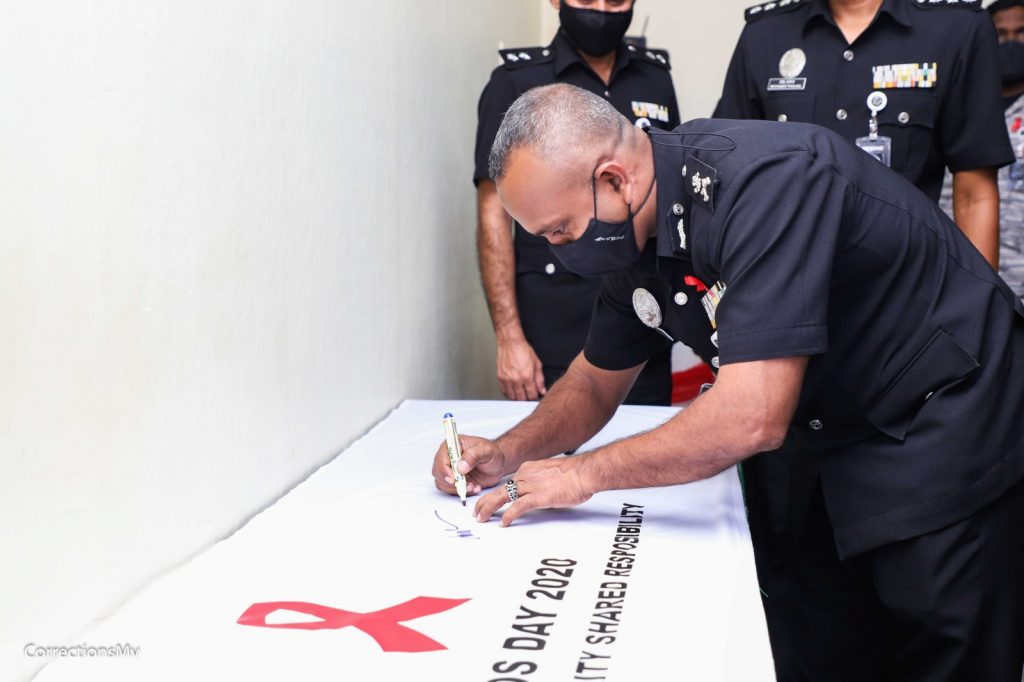 The event was honoured by Commissioner of Prisons Ahmed Mohamed Fulhu, while Deputy Commissioner of Prisons Uz Ibrahim Mohamed Didi, Assistant Commissioner of Prisons Mohamed Asif, senior management of Male' Prison and prison officers also joined the event.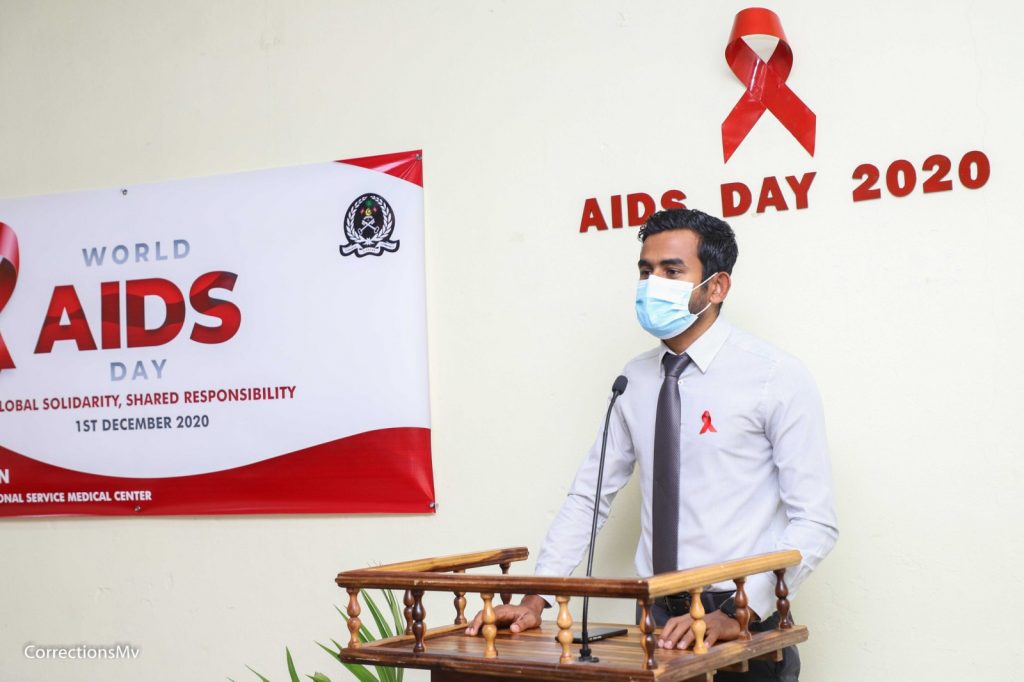 Commissioner of Prisons Ahmed Mohamed Fulhu thanked prison officers of Male' Prison as well as the senior management for taking the initiative in holding an event to spread awareness on such a deadly disease and said that he gladly accepts their efforts. He said that the world marks various days and the significance of marking the "World Aids Day" is due to seriousness of the disease and the fact that no adequate cure has been found yet. CP also noted that the disease can be evaded by spreading awareness in advance about the disease and its preventive measures; while spreading awareness is especially important for MCS, an institution that hold incarcerated people.
The event also included unveiling of a special Aids Day poster and handing over of Aids Red Ribbon to divisions.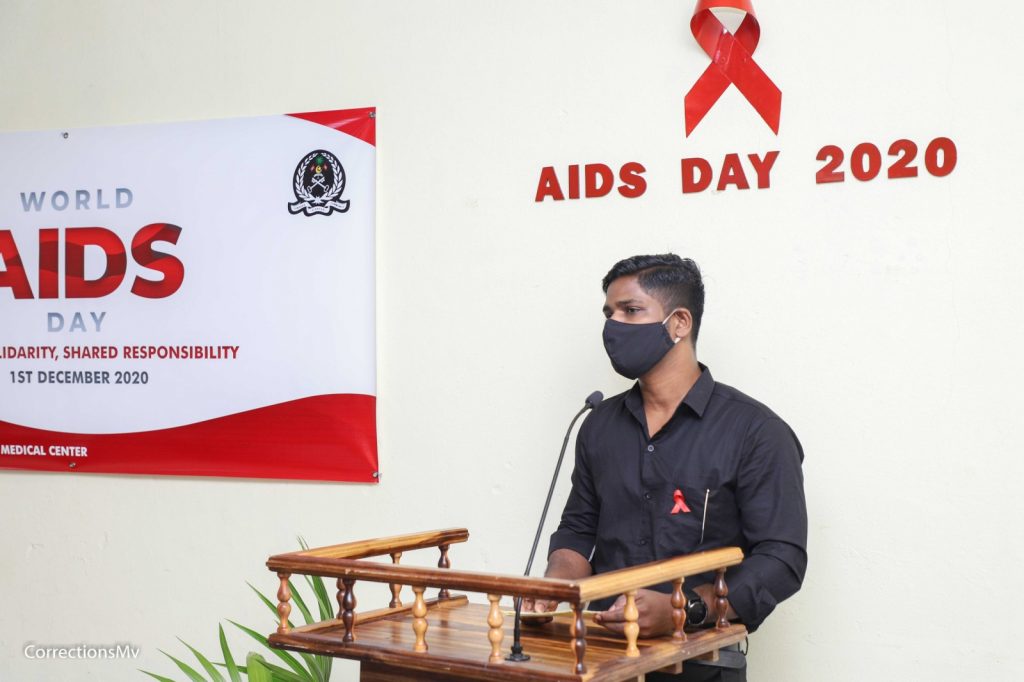 The information on Aids was provided by the Head Nurse of Male' Prison Medical Centre, Sanith Joseph. The information provided included various preventive measures that could be taken at prisons, how to treat people with Aids as well as ways to further develop the Medical Centre as well as including screening for Aids.