Hulhumale Prison of Maldives Correctional Service has held an event last night to celebrate its eighth anniversary.
The ceremony was honoured by Commissioner of Prisons Ahmed Mohamed Fulhu, while Deputy Commissioner of Prisons Uz. Ibrahim Mohamed Didi, commissioned officers and prison and civil officers of Hulhumale Prison also joined the ceremony.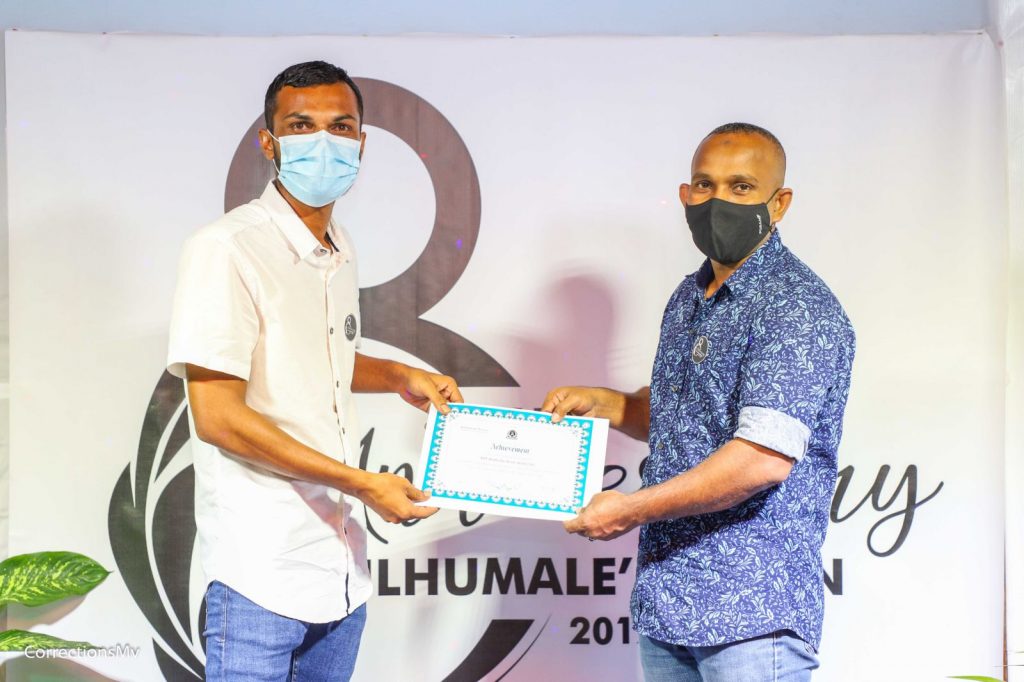 The ceremony included awarding of certificates to officers and staff for exemplary attendance. A special video song was also presented along with a special cake.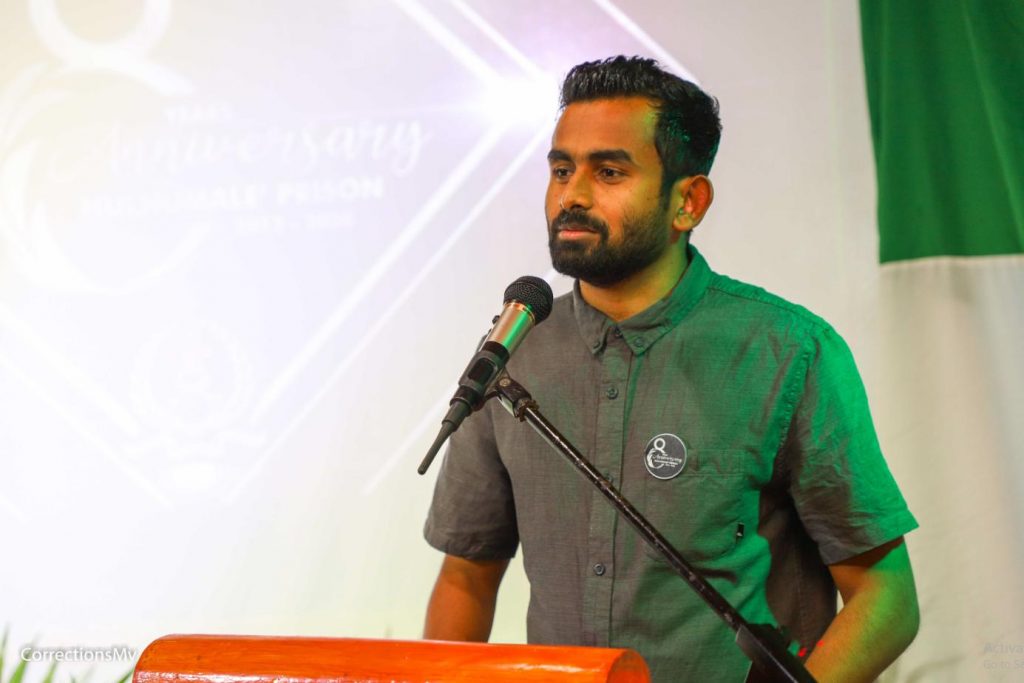 Commissioner of Prisons Ahmed Mohamed Fulhu thanked and congratulated the current and past prison and civil officers of Hulhumale Prison for their service and support. While Hulhumale Prison celebrates eight years, it comes at a time where the work for the unification of Male' Prison and Hulhumale Prison has been budgeted and initiated with the completion of the concept drawing and discussions for detailed in progress, the Commissioner said. CP also stated that after perfecting the drawing, the construction work of the prison will commence early next year and will be in par with the international guidelines and standards. In addition, CP stated that the prison will prove to be the biggest regional prison in Maldives and it will be allocated especially for remanded persons, female convicts, juveniles and detainees for Immigration Law violations. CP noted that officers spend a lot of time and energy in the movement of inmates from one place to another and it doubles up their work load. CP further noted that as most of the courts are established in the Male' area, the unification of Male' Prison and Hulhumale' Prison and the relocation of all remanded persons to the unified prison will be a solution to the issue while an additional accommodation block will be provided for officers. Also, CP stated that as an additional project, continuation of the Neykurendhoo Prison project is in plans for next year. CP envisaged the implementation of the work for unification and expansion of Male' Prison and Hulhumale Prison and stated that In Sha Allah the infrastructure of the new Hulhumale Prison will be completed by 2022.
Concluding his speech, the Commissioner stated that all officers and staff should support the work of reforming the prison. that it was essential to identify what can be done individually to support the reformation and no officer or staff should stand as a barrier to the reformation.