Minister of Home Affairs Honourable Imran Abdulla has met with the prison officers who completed the "Training of the Trainers" (TOT) programme for "The United Nations Standard Minimum Rules for the Treatment of Prisoners (The Nelson Mandela Rules)".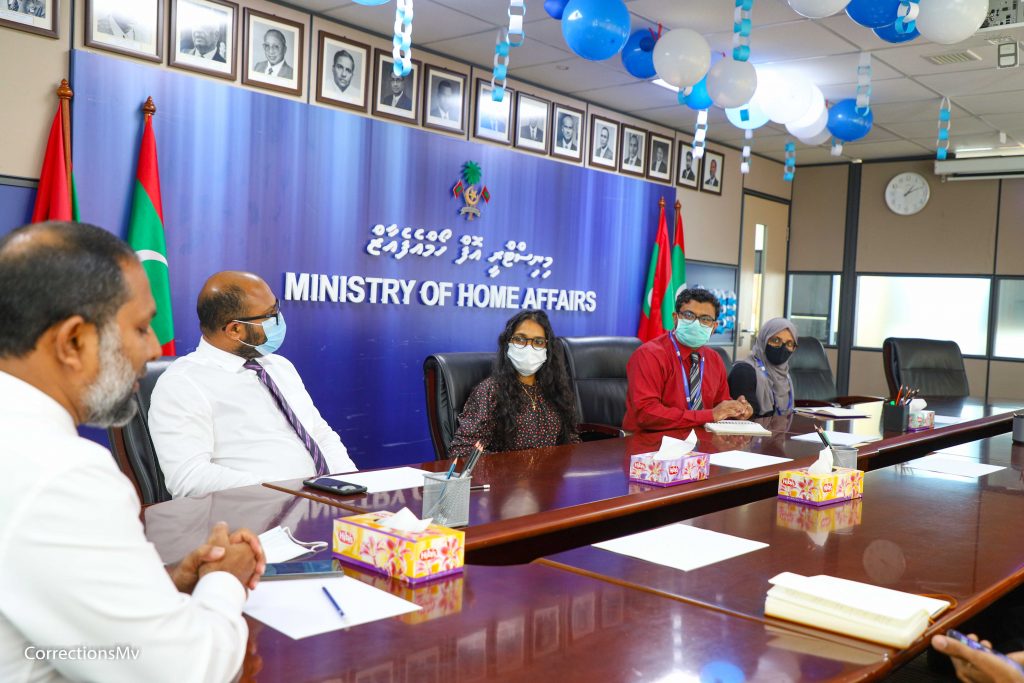 The meeting, held today at the Ministry of Home Affairs; was also joined by Minister of State for Home Affairs Mr. Ali Nazeer, Commissioner of Prisons Ahmed Mohamed Fulhu and Programme Coordinator of UNODC Ms. Thoiba Saeed.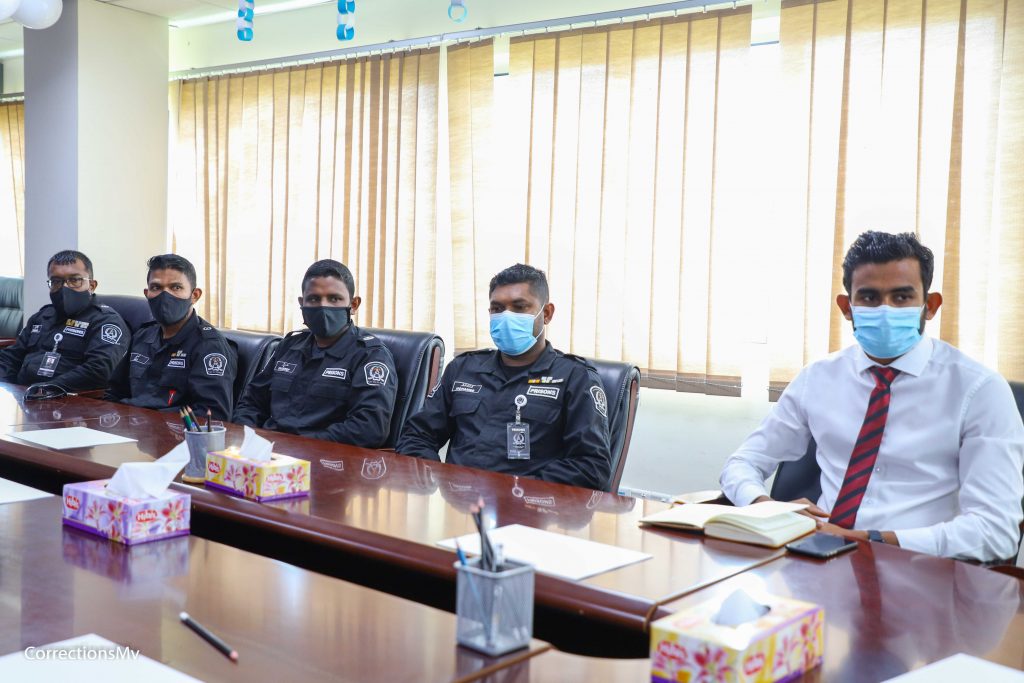 The Minister thanked all 14 prison officers for successfully completing the TOT programme and highlighted the importance of the training. He also urged them to use the knowledge gained from the training to the fullest and for improvement of services as well as to train other prison officers of Maldives Correctional Service.
The TOT programme was held virtually due to Covid-19 from 15th to 17th November 2020 and was conducted jointly with UNODC and Ministry of Home Affairs. The 14 officers that completed the TOT programme was chosen among the first batch of the training conducted on "The Nelson Mandela Rules" last September.
The training programme included training the participants to teach modules such as "The Nelson Mandela Rules", such as an overview of the Rules, prison conditions, prison regime, safety and security, healthcare and safeguard.