Maldives Correctional Service has today held an "Eye Camp" for inmates at Asseyri Prison and provided services for 15 inmates.
The purpose of the "Eye Camp" is to provide inmates requesting consultations from eye specialists to get that service in a conveniently from the prison as a precautionary measure to Covid-19. As such, the "Eye Camp" was held in par with the safety measures in place against the virus.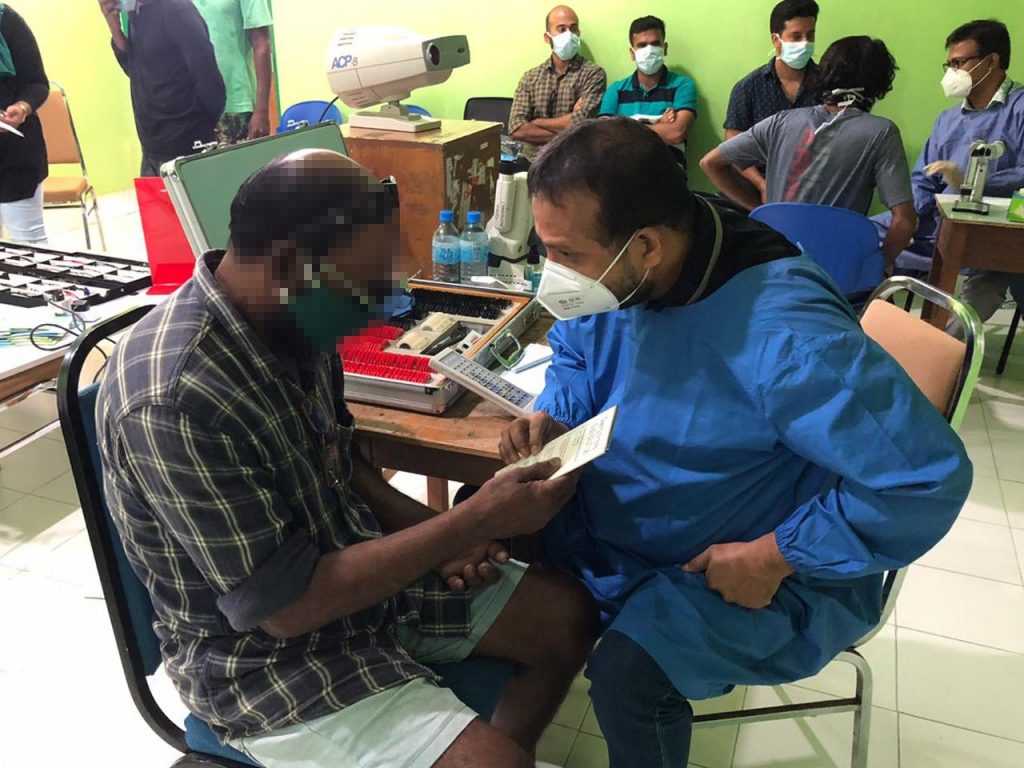 The "Eye Camp" was conducted in collaboration with Eye Care and included the provision of eye checkups for inmates as well as the identification of what further treatment the inmates required. In that regard, the inmates that required spectacles were able to get their number checked and also receive their spectacles at the "Eye Camp". A total of 15 inmates were checked and 12 received spectacles, while three were referred for further investigation from Male'.
Maldives Correctional Service will continue to organise such camps based on the most number of requests for a specialist from inmates.