Maafushi Prison officers are cleaning and disinfecting Maafushi Prison today as a prevention measure against Covid-19 virus.
The cleaning and disinfecting of the prisons are being carried out as part of the steps being taken for the safety and protection of inmates and remanded persons as well as prison officers and civil staff following the government's announcement of 30-day state of Public Health Emergency over COVID-19 virus.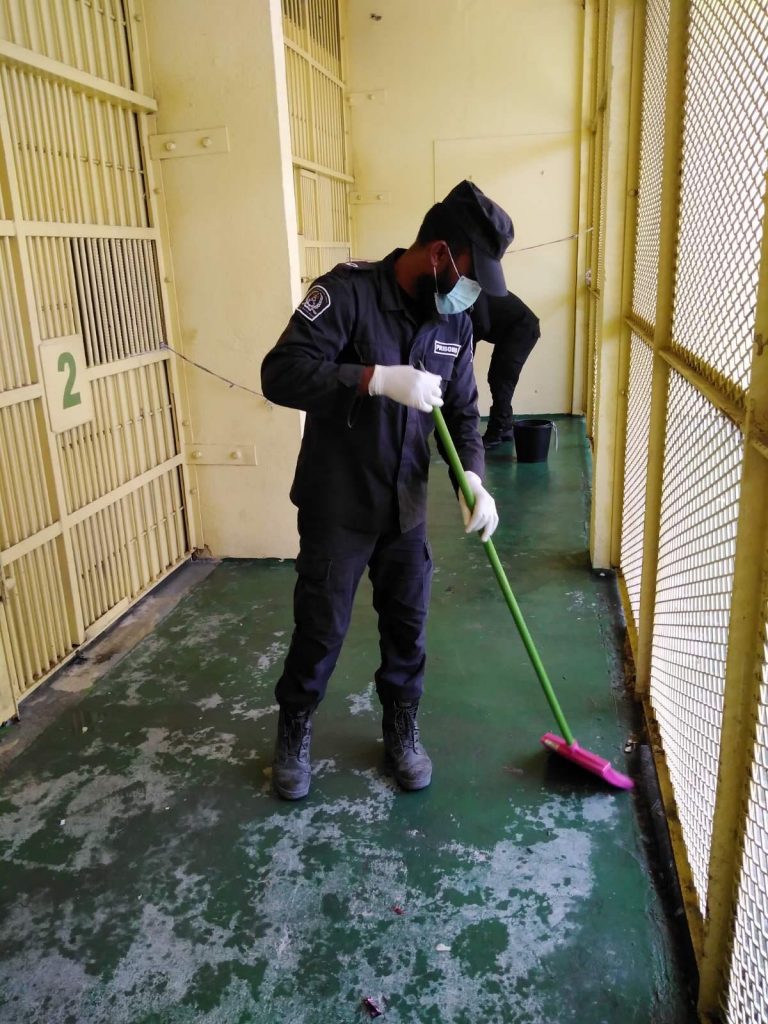 Today's cleaning and disinfecting were carried out at the prison cells, toilets, corridors and the main areas used by inmates and remanded persons.
In addition to the cleaning and disinfecting, the inmates and remanded persons were also given information regarding the virus.