Covid-19, the highly contagious and deadly virus which has spread all over the world including Maldives, has proven to be a rather challenging adversary for even the richest and powerful nations of the world.
Following the Maldivian government's announcement of Public Health Emergency over COVID-19 virus and lockdown, we; Maldives Correctional Service has taken numerous steps for the safety and protection of those incarcerated at our prisons as well as our employees.
As one of the first measures, we formed a Special Task Force to set and enforce protective measures to be taken against Covid-19 at all prisons. The Special Task Force compiled a SOP in line with the Health Protection Agency (HPA) guidelines.
Addressing the over-capacity of prisons
As a solution to the exceeding prison population at our prisons, eligible inmates were released to the community under parole and clemency. In this regard, the President of Maldives granted clemency to 105 inmates on 15th April 2020, and they have been subsequently released back into the community.
In addition, 29 undocumented expatriates held at Hulhumale' Detention Centre were also deported to their country, Bangladesh.
Providing appropriate healthcare for those incarcerated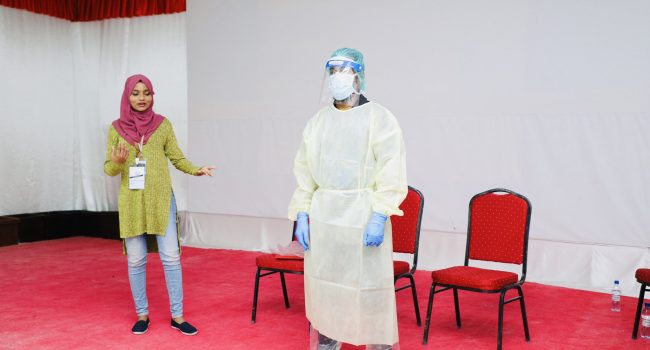 Our on-site medical staff conducts daily screening of inmates and remanded persons for fever and flu symptoms. If fever or flu symptoms such as coughing, sneezing and runny nose are detected on any inmate or remanded person, he or she is separated from the rest of the prison population and provided immediate treatment from the medical facility established at the respective prison. In additional to the above, those needing essential specialist consultations or further investigations were provided specialist consultations from Maafushi Health Centre and IGMH. Also, 13 inmates with medical conditions requiring special and constant care that is difficult to get from prisons have been temporarily transferred to their homes. New prison arrivals are being kept separate from general prison population for 14 days.
Similar to that of those incarcerated, we conduct daily screening of prison officers and staff for fever and flu symptoms via our on-site medical staff and if fever or flu symptoms are detected on any officer or staff, he or she are removed from contact with inmates, provided treatment and kept separate from other officers and staff.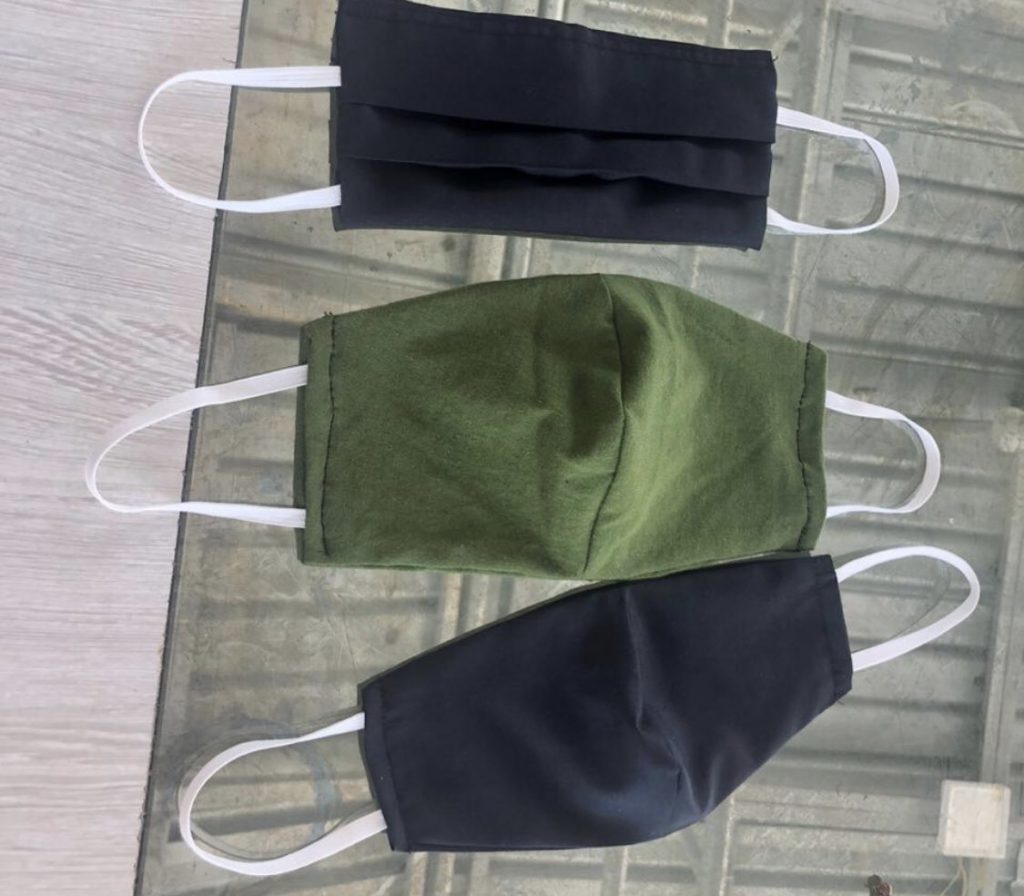 The medical personnel working at prisons were provided with information on Covid-19 by HPA and given instructions on how to use personal protective kit (PPE), take samples and conduct testing for the Virus at the prisons.
We also provided masks, hand soaps and sanitizers at all prisons along with more handwashing stations. Inmates proficient in sewing have also started making cloth masks to supplement the supply at prisons.
Inmates, remanded persons, prison officers and civil staff were also provided information on Covid-19, while awareness was also created on the importance of hygiene and precautionary measures if having fever and flu symptoms by information sessions, distribution of leaflets and posters prepared by Health Protection Agency (HPA), public service announcements and viewing live news coverage.
The prisons have been following a more rigorous cleaning practice than before by constantly cleaning and disinfecting prison cells, corridors, toilets and main areas used by inmates and remanded persons on a daily basis. Also, mosquito breeding grounds are checked and destroyed to prevent the spread of mosquito-related diseases such as dengue.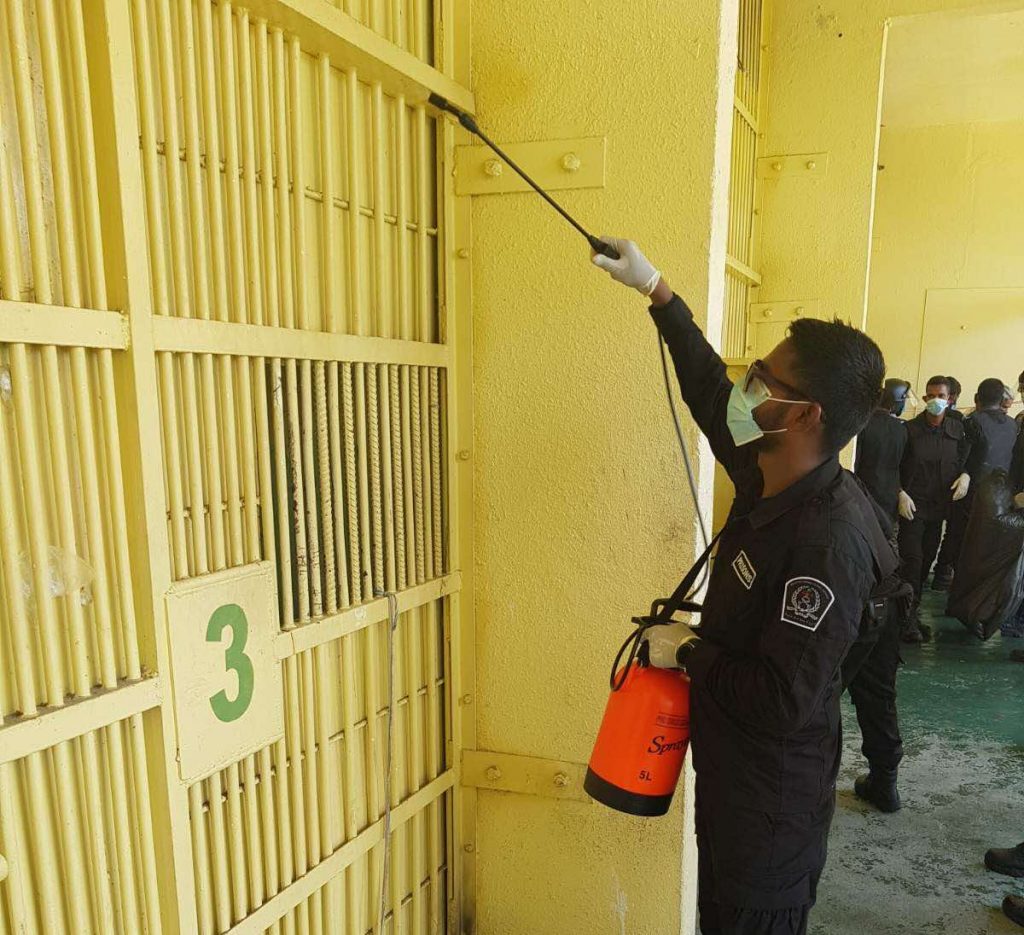 The prison officers and staff working at prisons have also been kept inside the prison following the lockdown and upgraded alert status as a precautionary measure.
Reducing movements within places of detention or to other locations
Due to the severity of the situation, we have temporarily suspended movement of inmates and remanded persons to other locations except for essential medical treatments and court appearances.
Reducing outside contact such as family visits etc
As the number of positive cases started to increase, we temporary suspended family and conjugal visits as well as sending of clothes to inmates and remanded persons by family. In return, we increased the duration and number of phone calls to family as well as introducing video calls to contact family so that families and those incarcerated can keep in touch with each other.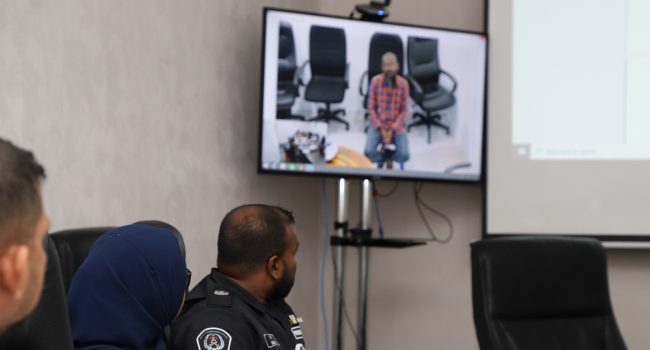 Even though families cannot send clothes to those incarcerated, they can still transfer fund monthly to the account of their family member that is incarcerated so that they can still purchase clothes and other items from the prison canteen. As the Male' Prison Reception is closed temporarily due to the lockdown, we have now made arrangements for families to transfer funds online from the convenience of their home.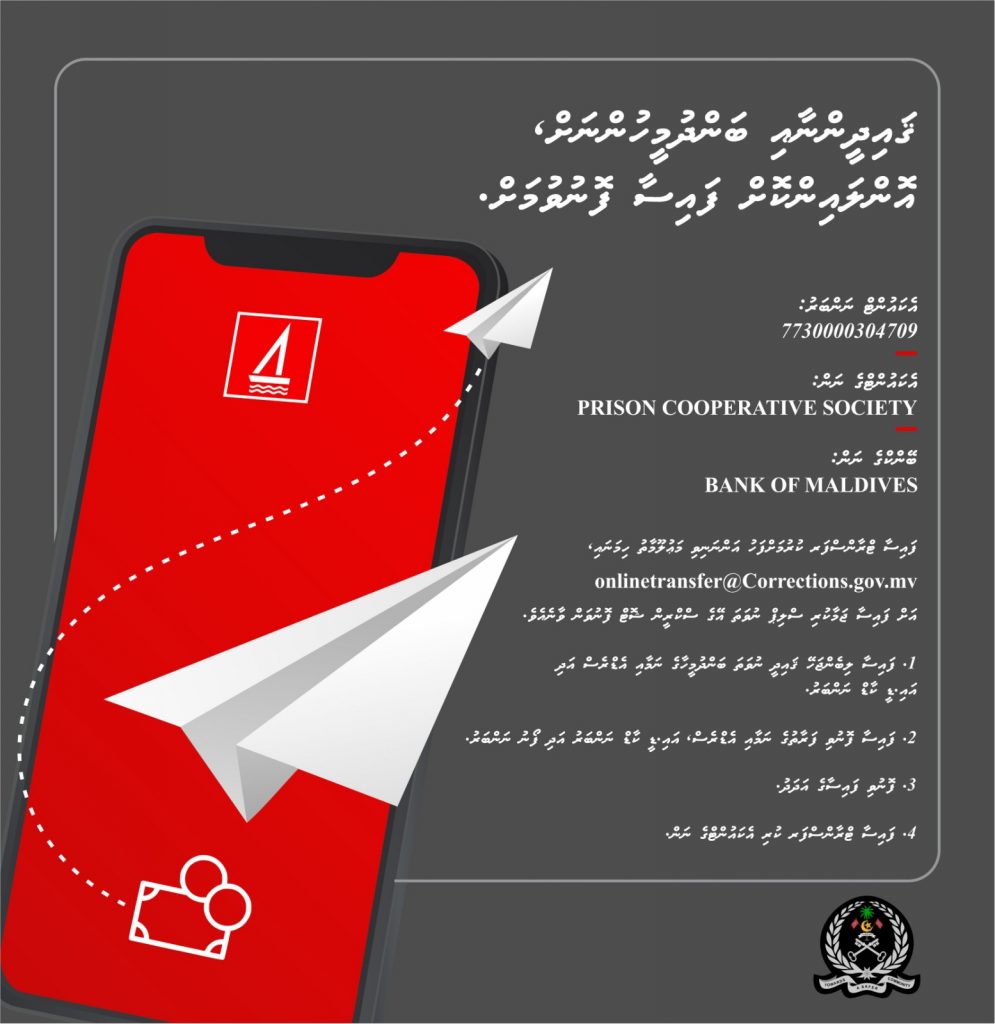 Active complaints mechanism
Despite the lockdown, we have an active complaints mechanism in place for inmates and remanded persons or their families to send their grievances to prison oversight bodies such as Inspector of Correctional Service, HRCM and NIC and so forth by email via the respective prisons. In addition, the prison oversight bodies can also contact inmates and remanded persons via prison phone to follow up on complaints or to conduct investigations.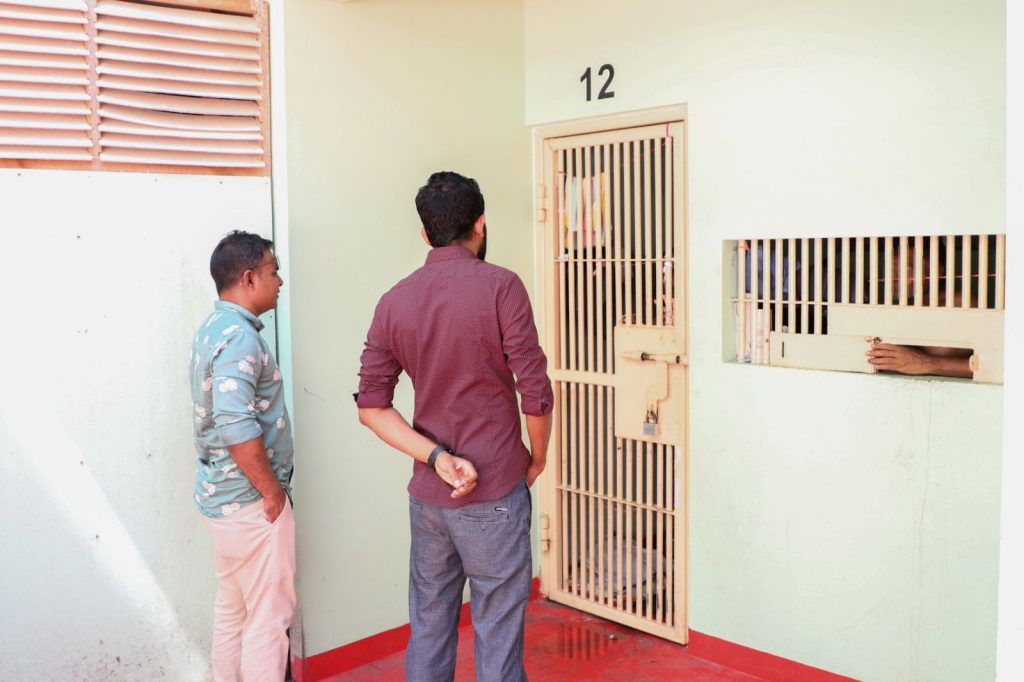 Our prisons and Head Office have been diligently operating 24/7 to provide all mandatory services to inmates and remanded persons despite the government closure of all government offices.