Maldives Correctional Service (MCS) has held a two-day refresher programme for Emergency Support Group (ESG) officers.
The Refresher held from 06th December 2019 to 07th December 2019 was organised by Institute for Correctional Studies (ICOST).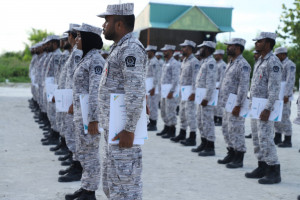 The participants of the Refresher programme were 50 officers that had all undergone PRT Training previously and included officers that worked in departments other than ESG.
The closing ceremony for the Refresher was held at Maafushi Prison and certificates to the participants were handed over by Deputy Commissioner of Prisons Uz Ibrahim Mohamed Didi, Assistant Commissioner of Prisons Mohamed Asif and ESG Commander Chief Prison Officer Hussain Rilwan.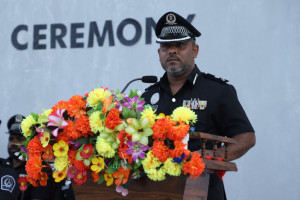 Speaking at the ceremony, Assistant Commissioner of Prisons Mohamed Asif noted the importance of conducting such refresher programmes and advised the participants to use the knowledge gained from the programme wisely in the working environment. He also highlighted the importance of respecting the superiors.
The Refresher training programme included modules such as physical training, body armour and fire drill, self-defence and shield and drill. In addition, the Legal Section also conducted a class on laws and regulations including the powers granted to MCS officers by the Law.