Institute for Correctional Studies (ICOST) of Maldives Correctional Service (MCS) has conducted the first "Taser Instructor Course" in collaboration with Axon Company.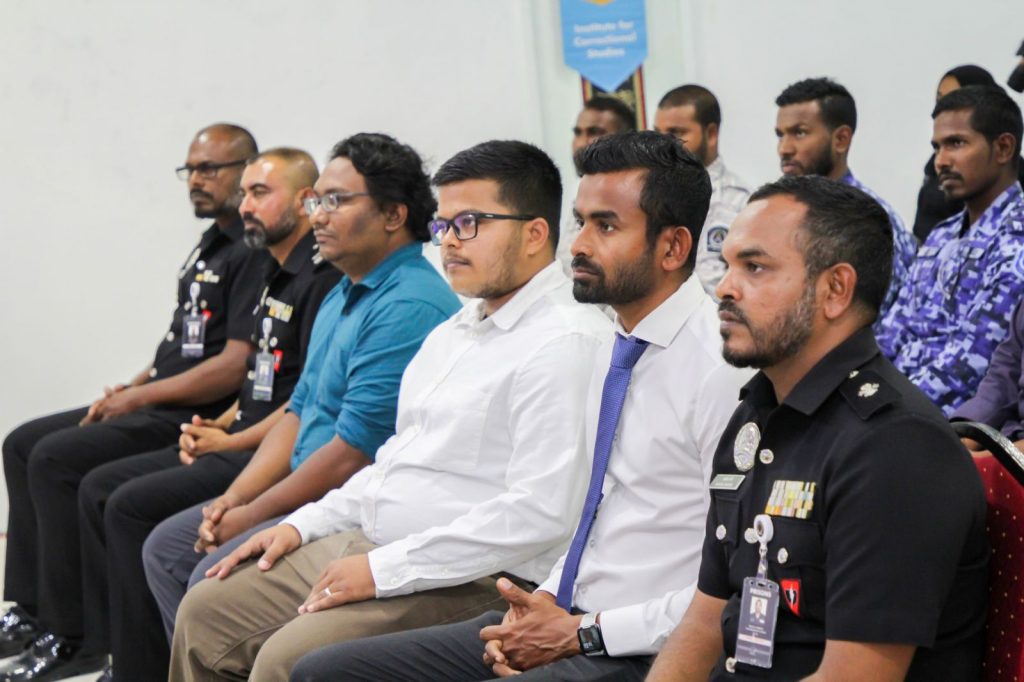 The purpose of the three-day Course is to train instructors for conducting taser-related trainings at MCS. The course also included instructions on using taser responsibly.
Certificates were awarded to the eight participants of the Course at a special ceremony held today at Maafushi Prison. The participants include four prison officers and four police officers.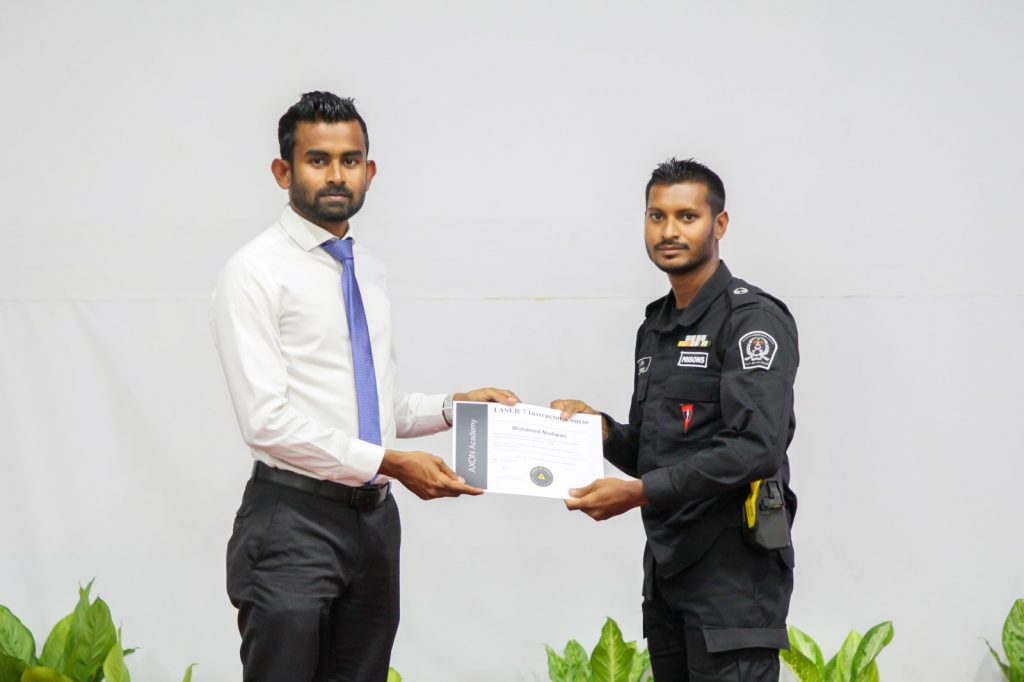 Tasers are being utilised by advanced law enforcement agencies worldwide as people can be controlled in dire situations with minimum damage.
The Course was taught by Axon Company's Senior International Training Manager Mr Nick Davies.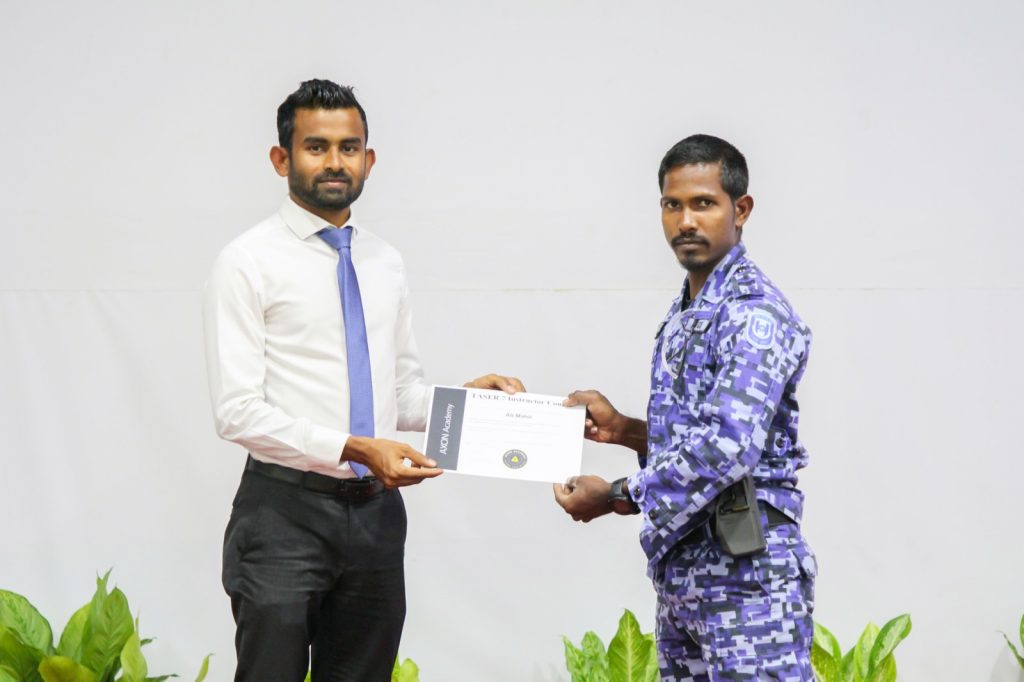 While speaking at the concluding ceremony, Mr Davies thanked for being provided with the opportunity to teach the Course. He said that once the officers learn how to utilise the taser in a safe and responsible manner, it will ensure the safety of other fellow officers. He further said that Taser is build upon very high technology and it is essential to have officers who are trained to utilise tasers accurately.
An information session was also held today for monitoring agencies of MCS's work.