Maldives Correctional Service (MCS) has signed a Memorandum of Understanding (MOU) today with Ministry of Home Affairs and Road Development Corporation (RDC) to expand the "Fahi Furusath" programme conducted for inmates being released under parole.
The signing of the MOU was carried out at a ceremony held today to inaugurate the Drug Rehabilitation Programme for inmates. Minister of Home Affairs Honourable Sheikh Imran Abdulla signed the MOU on behalf of Ministry of Home Affairs while Commissioner of Prisons Ahmed Mohamed Fulhu signed the MOU on behalf of MCS. RDC was represented by General Manager Mr. Hassan Saeed.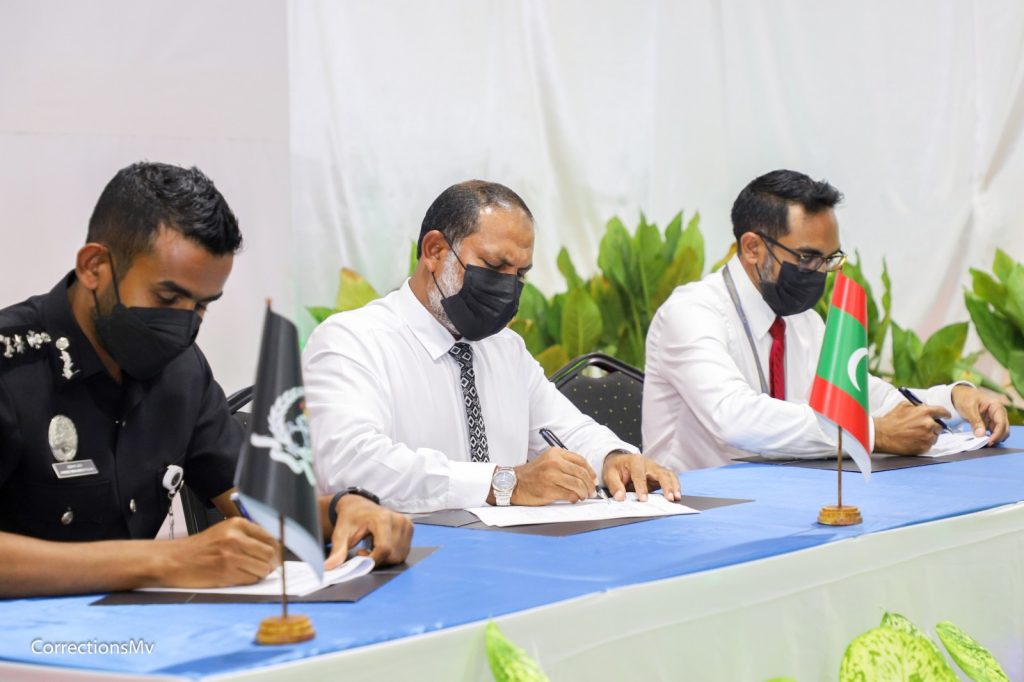 The duration of MOU is one (1) year.
Under the MOU, RDC will provide internship opportunities for inmates with the best conduct and deemed as unthreatening for the community to work at the Company and earn an allowance-based income. Those who successfully complete the programme will be provided to permanently join the RDC Team.
Currently there are several parolees working at STELCO under the "Fahi Furusath" programme initiated in October 2020. Some of the parolees who completed the programme have been recruited to STELCO as permanent staff.