Maldives Correctional Service (MCS) has signed a contract today with Zeta Technology to supply Prison Officers who are active on frontline with body worn cams on a trial basis.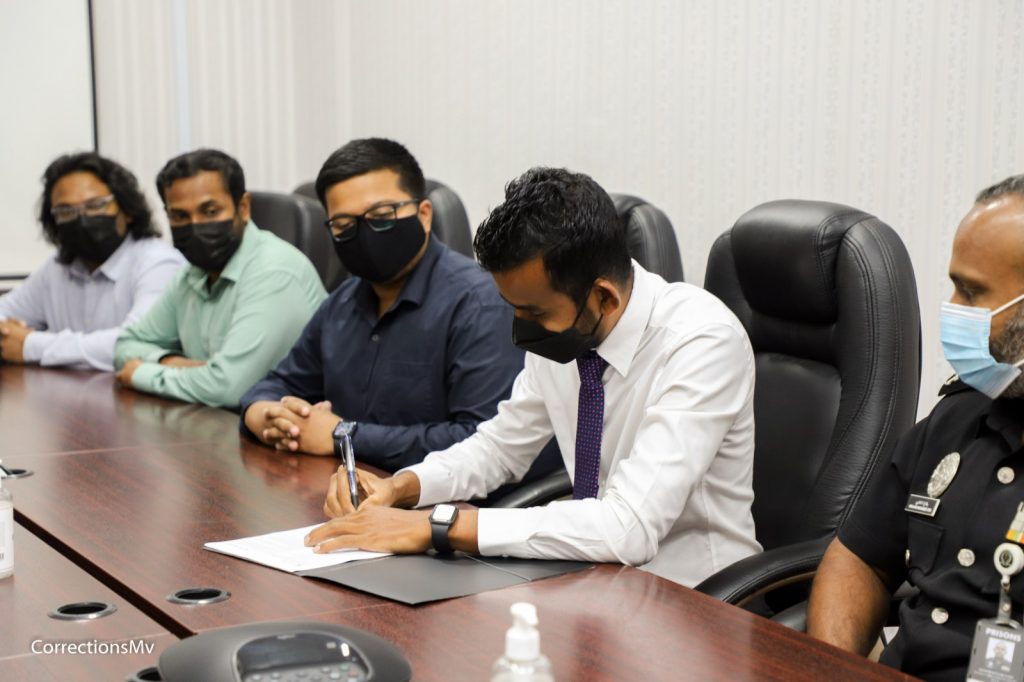 Commissioner of Prisons Ahmed Mohamed Fulhu signed the agreement on behalf of MCS, while Managing Director Mr. Mohamed Aiman Adam signed on behalf of Zeta Technologies.
The agreement is valid for three months. The above-mentioned body worn cameras were manufactured by an American company Axon; and Zeta Technologies is the importer and distributor of Axon products in Maldives. During the contract period, MCS will be supplied with 15 body worn cams and three Tasers. Trainings are set to commence on how to use Tasers responsibly and the required situations for its usage.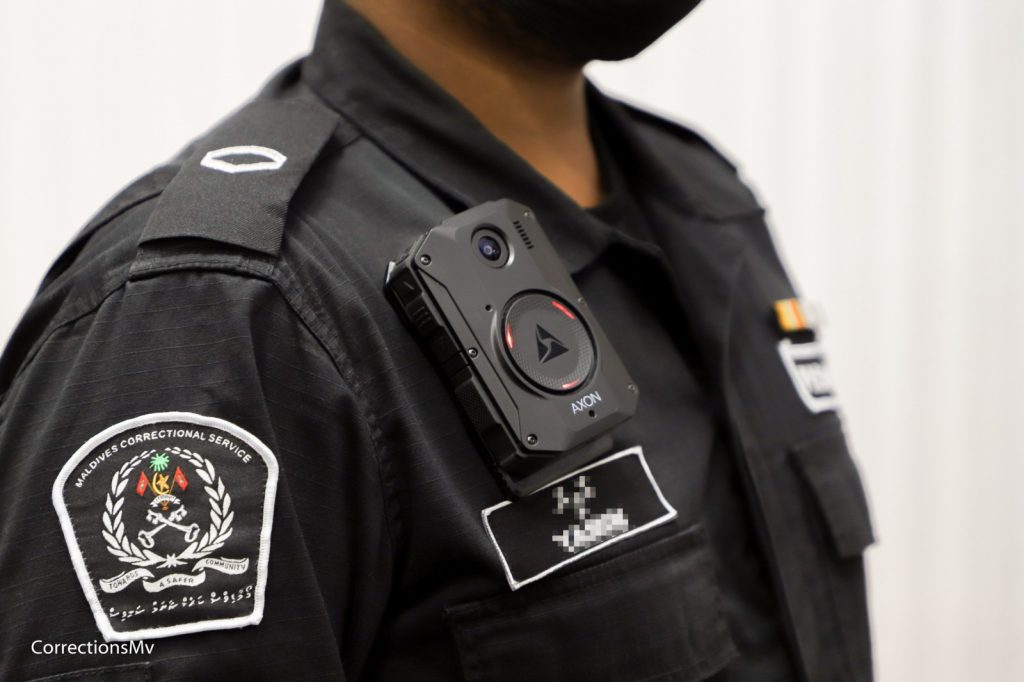 The products is to be used by prison officers active on frontline at the prisons. Use of such modern technology will increase responsibility and accountability of prison officers. It will also play a crucial role in ensuring the safety of those incarcerated as well as prison officers.