Maldives Correctional Service (MCS) has introduced the trial version of Associated Total Offender Management Service (ATOMS), an e-service portal that offers services online.
The Portal was launched by Minister of Home Affairs Honourable Imran Abdulla at a ceremony held this morning at MCS Head Office. While this portal was launched initially as a trial, the full portal will be available for public use from 20th November 2020 onwards.
The ATOMS E-Service is an online portal through which MCS can conveniently offer its services to the public.
While speaking at the ceremony, Minister of Home Affairs Honourable Imran Abdulla stated that keeping close contact with the families outside the prison is an essential part of the work done for the rehabilitation of inmates. He also said that in the past, families of inmates living in other parts of Maldives could only request for family visits with the help of a known person in Male'; but now they can request for visits through the E-portal regardless of their location. He also sincerely thanked the IT Department for their work.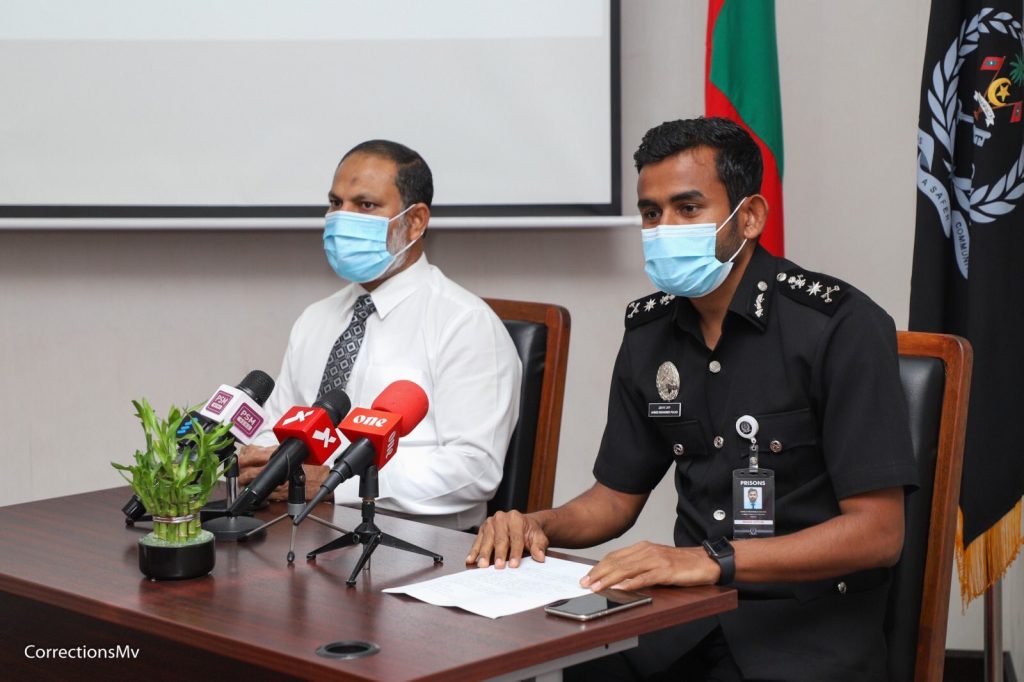 Commissioner of Prisons Ahmed Mohamed Fulhu said that the introduction of ATOMS E-Service Portal will prove to be a very convenient way for the public to get access to MCS services. CP further stated that the service will also help to improve the efficiency of MCS employees while speeding up the work processes.
ATOMS E-Service Portal is designed in two parts; one part is the public portal open for the public to submit requests for MCS services while the second part is the admin portal for MCS access only. When requests for visits are submitted via the public portal, MCS employees will be able to receive and process the request using the admin portal at a speedier pace than at present. Once received, the requests will be checked for eligibilty and the requestor will recieved a notification within 1 (one) business day whether he/she is elgibile or not for the requested visit.
ATOMS E-Service Portal can be used to request for appointments with the senior officials of Maldives Correctional Service as well as visits with inmates and remanded persons. Requests for visits inmates and remanded persons will only be accepted for lawyers and family.