Maldives Correctional Service has started five batches of Qirat Course Level 3 at Maafushi Prison for inmates who can recite the Holy Quran fluently and want to gain more knowledge in the field of Qirat.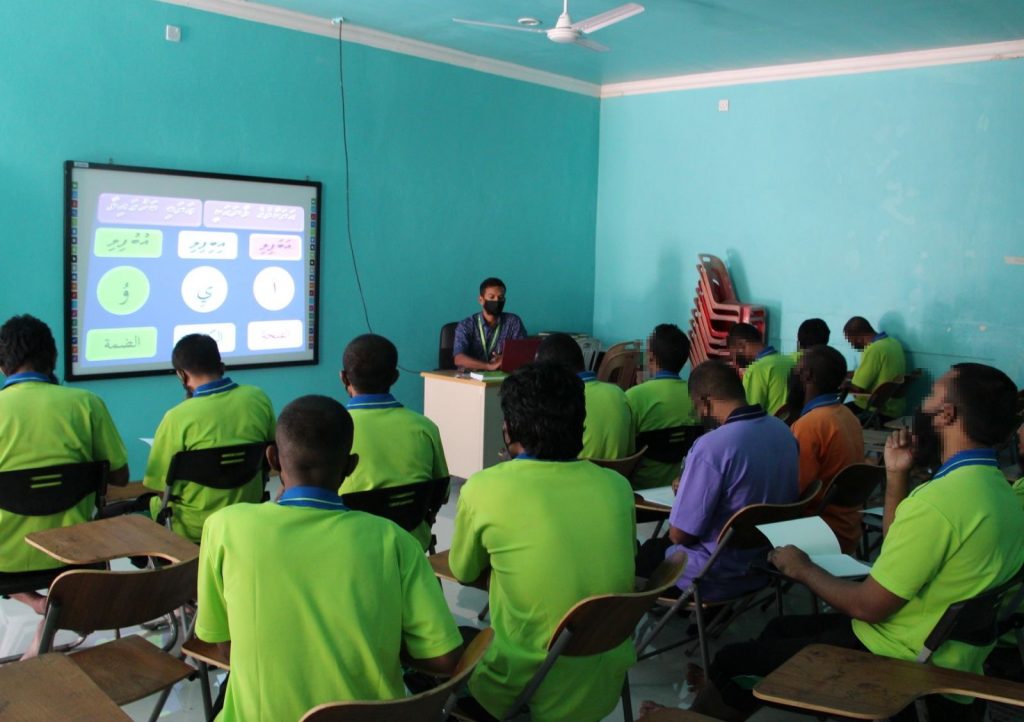 The seven-month course is being conducted by Maafushi Prison in association with Institute for Quran and Sunnah and eligible for the inmates that complete Qirat Course Level 2.
A total of 131 inmates are participating in the Course, including 19 female inmates in batch six, 28 males in batches seven and nine, 29 males in batch eight, and 27 males in batch 10.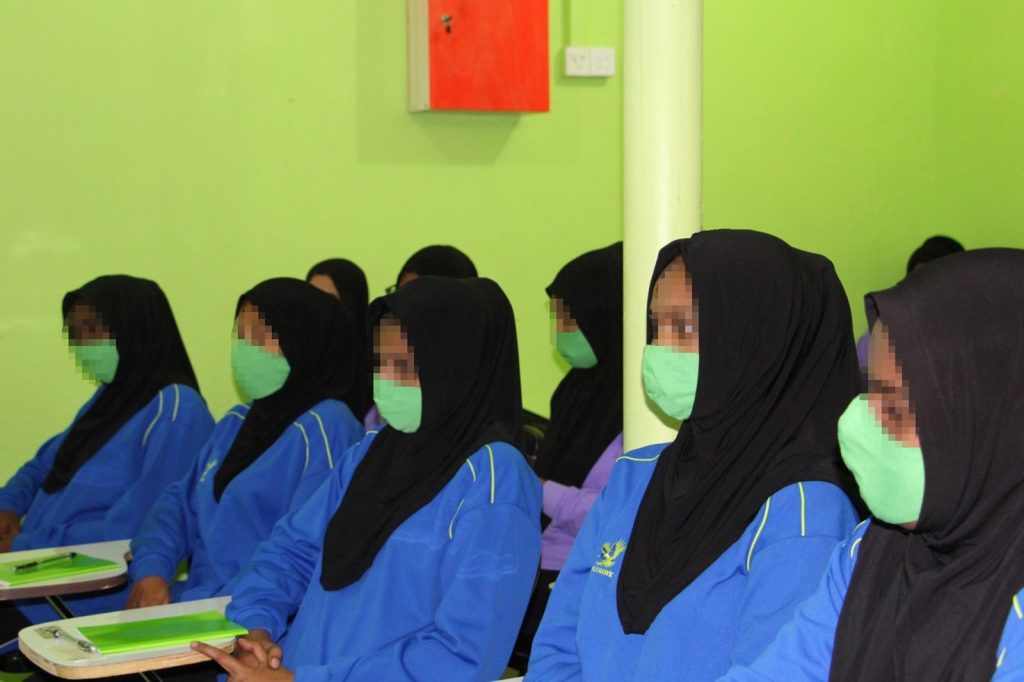 Those who complete Qirat Course Level 3 will know to recite will be able to recite the 30th chapter of the Holy Quran by heart as well as pronounce the Arabic alphabet in makhraj, know the details and characteristics of the letters. In addition, they will also learn rules of Tajweed and moral and good behaviour.
Inmates who successfully complete the course will have the opportunity to enroll in the Qirat course level 4.