Maldives Correctional Service (MCS) has today held a ceremony at Maafushi Prison to conclude the "Identifying Psychiatric Patients in Prisons" programme.
The ceremony was honoured by Commissioner of Prisons Ahmed Mohamed Fulhu and while Deputy Commissioner of Prisons Uz Ibrahim Mohamed Didi, Assistant Commissioner of Prisons Mohamed Asif, Commissioned Officers and participants of the programme also joined the ceremony.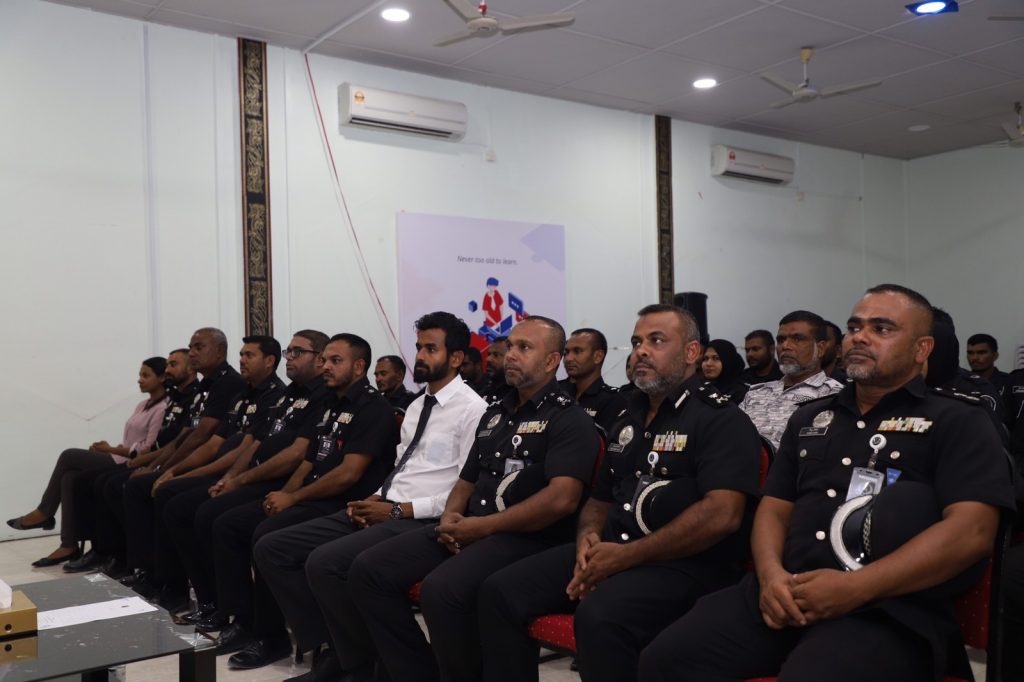 The purpose of the programme was to identify inmates and remanded persons that have psychiatric issues and to teach participants how to handle and care for them. In that regard, the participants where taught to modules such as suicide identification and prevention, intoxication etc. The facilitators of the programme were Dr Anas Mohamed Anwar, Psychiatrist of Maafushi Prison and Head of Profile Development Unit Civil Assistant Executive Anisha Abdul Gadhir. A total of 19 officers from all prisons participated in the programme organised by Institute for Correctional Studies (ICOST).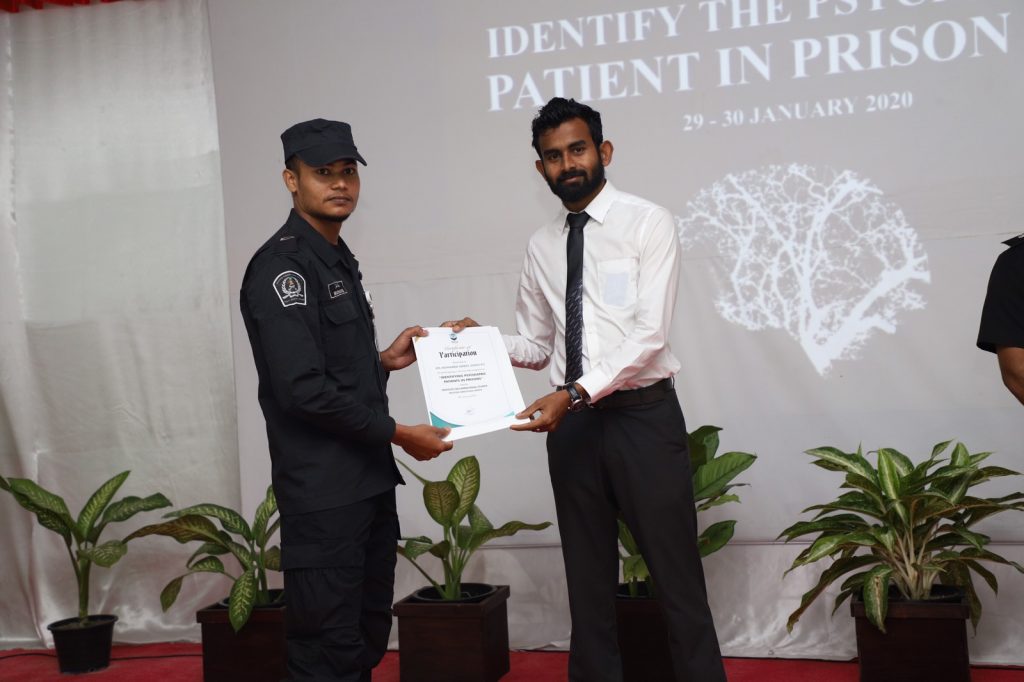 Following the awarding of certificates to the participants, Commissioner of Prisons Ahmed Mohamed Fulhu stated that psychiatric illnesses have an evolving nature and in that aspect it should be given importance. While addressing the participants, Commissioner said that he hopes in the light of the information provided in the programme, participants will be able to identify inmates and remanded persons with psychiatric issues and display the knowledge in speech and behaviour while dealing with such persons. He noted that he would work to enrich such programmes for all officers through ICOST. CP also thanked Director of ICOST SP Moosa and Anwar and staff for conducting the programme.