Commissioner of Prisons Ahmed Shihan has yesterday visited Asseyri Prison.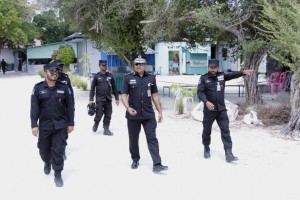 CP Shihan was joined by Director of Male' Prison SP Moosa Anwar, Director of Asseyri Prison Sp Mohamed Shaheen Ali as well as senior ranking officers of Asseyri Prison.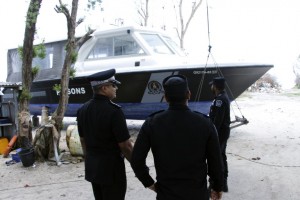 During the visit, CP Shihan viewed several ongoing projects at Asseyri Prison and visited various sites, including renovations around the staff area, the area where MCS launch was being renovated, visited prisoner units and viewed the lot intended to enlarge the mess hall as well as visited the "green house" maintained by the juveniles at the prison. He also visited the agricultural site of Asseyri Prison and inquired about their work from the inmates.