Maldives Correctional Service (MCS) has today held a ceremony at Head Office to appoint parole officers.
The appointment letter to the parole officers were handed over by Chief Guest Minister of Home Affairs Honourable Imran Abdullah.
The 138 clause of the Prisons and Parole Act (no. 14/2013) states that the purposes of appointing parole officers are to monitor the behaviour of parolees, to assist them in becoming a better person while also takin necessary steps if they are deemed to be a danger to the society.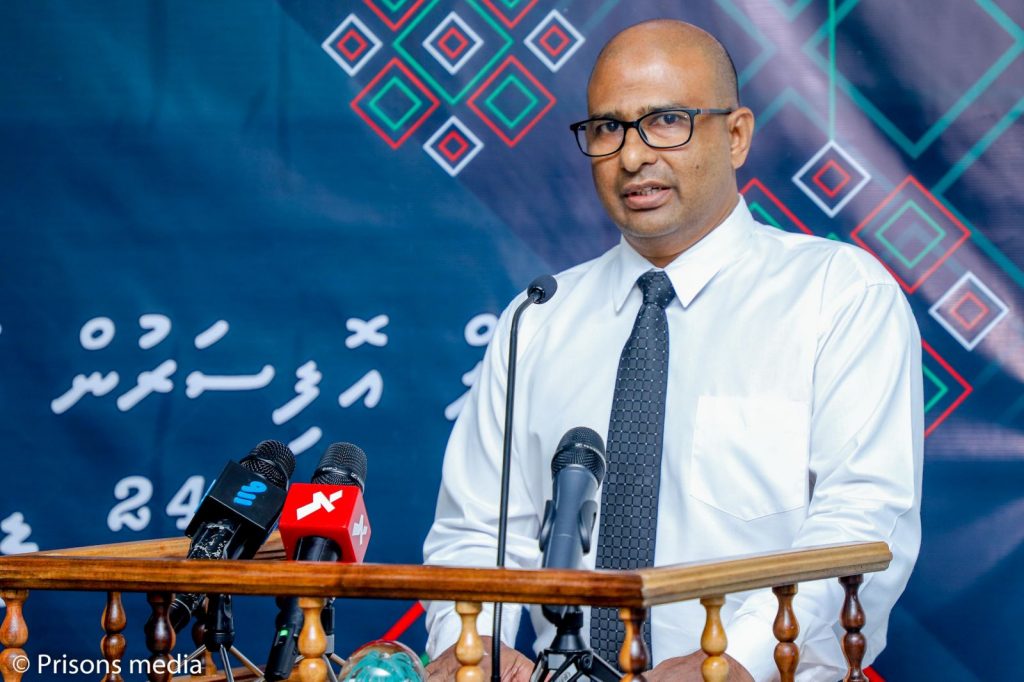 Introducing the ceremony, Commissioner of Prisons Abdulla Munaz noted the support being given by Minister of Home Affairs for aligning MCS as per the promises of made by the government and sincerely thanked him for the support. He also noted that the members of the Parole Board had dedicated long hours to result in the release of parolees more than three times that of last year and thanked the Parole Board for their efforts. In addition, CP Munaz also sincerely thanked MCS officers and employees noting their work and support.
While addressing the parole officers, the Chairperson of the Parole Board Ms Fauziyya Ali stated that it was a great pleasure to see the appointment of parole officers that can closely monitor those released under parole and she hopes that the officers would make use of their training to the fullest.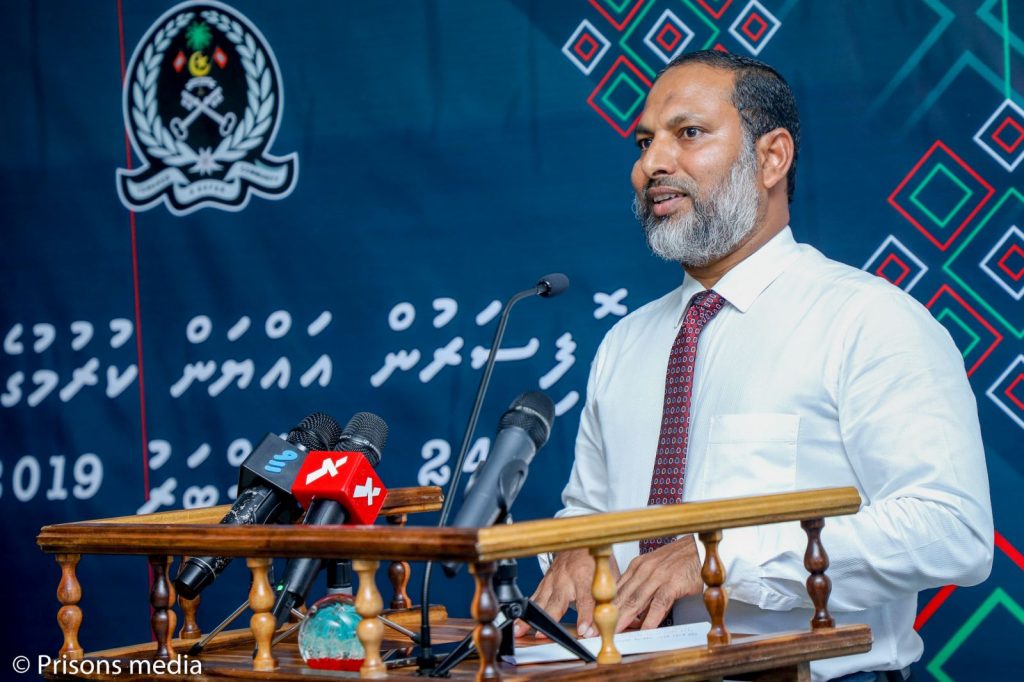 During his speech Minister of Home Affairs Honourable Imran Abdulla said that it was disturbing to see so many youth and mature people among those who repeatedly offend. He also stated that the appointment of specific officers that would assist those released on parole and conditions under the Law to live a good life is a very important step. The Minister also added that following the introduction of parole officers and the commencement of their assigned duties, in shaa Allah all eligible inmates will have the chance for parole.
The Parole Office was inaugurated on 07th July 2015 to handle all work related to parole, while the President also set up the Parole Board representing members from nine areas.