Maldives Correctional Service (MCS) has started a health awareness campaign for inmates at Maafushi Prison.
The programme is carried out by Institute for Correctional Studies (ICOST) in collaboration with Health Care Department of Maafushi Prison.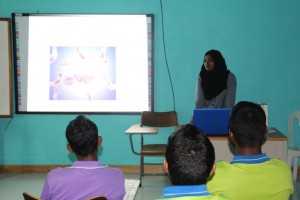 The purpose of the programme is create health awareness among inmates and teach preventive measures against contagious diseases. The programme will cover common contagious diseases and how they are contracted, how to take preventive measures against diseases and so forth.
A large number of inmates have participated in this programme.