Commissioner of Prisons Ahmed Shihan has stated that all officers of Maldives Correctional Service should always remain on alert.
CP Shihan made the statement while speaking at the reception held last night at Asseyri Prison to celebrate the Prison's ninth anniversary.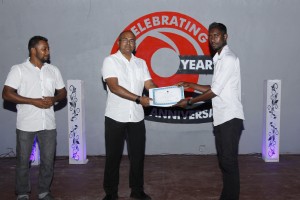 CP Shihan noted the hard work of all officers during the alert status of the prisons and thanked everyone for their efforts.
Asseyri Prison plays a key role in the rehabilitation of inmates. Currently there are a considerable number of inmates at the Prison who do hard work to reform themselves and return to the society as good citizens. Some of their work include farming, handicraft work, chicken and goat farming and jobs at factories of Himmafushi.